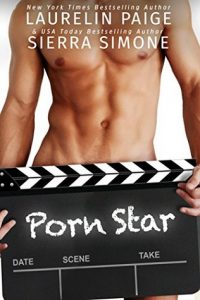 You know me.
Come on, you know you do.
Maybe you pretend you don't. Maybe you clear your browser history religiously. Maybe you pretend to be aghast whenever someone even mentions the word porn in your presence.
But the truth is that you do know me.
Everybody knows Logan O'Toole, world famous porn star.
Except then Devi Dare pops into my world, and pretty soon I'm doing things that aren't like me—like texting her with flirty banter and creating an entire web porn series just so I can get to star in her bed. Again. And again.
With Devi, my entire universe shifts, and the more time I spend with her, the more I realize that Logan O'Toole isn't the guy I thought he was.
So maybe I'm not the guy you thought I was either.
MY REVIEW
I can't believe that I just read a book titled PORN STAR.
Okay, quit laughing at me. We all know it is believable. I am a smut reader at heart.
I loved this book. I was so in love with Logan! It was love at first chapter! Devi was a great character as well and had the most hilarious parents.
The one person I couldn't stand, besides Bruce the douchecanoe, was Raven. Every single time she was getting page time, I wanted to stab my eyes out.
I still have no idea what Logan saw in Raven.
Logan is left feeling depressed and in a rut after his long term girlfriend and co-star Raven has left him for another man. She didn't give him a reason or a goodbye and even took their pet pooch.  Logan has been going through the motions of work filming his scenes and secluding himself from others. When he finally attempts to move on and attend an industry function, he finds himself watching his ex girlfriend making a scene herself with two other guys in the middle of the party. When he goes to leave, he runs into Devi Dare by the pool. Devi Dare is the industries hot female on female actress. The only "het", or male and female, movie she has done was with Logan and Devi. Logan and Devi both hold secret fantasies and crushes on the other.  They even use the other as the focal point of their alone time fantasies. When Logan decides to move on for good, he concocts a plan to include Devi as his next partner in a reality based porn series. Of course the two fall in love during the process but then a whole new set of problems arise.  They find themselves questioning how to make a relationship will work without jealousy and hurt feelings. Logan never felt this way when he was with Raven, so they didn't have many boundaries. Finding himself in a new situation is hard for Logan to figure out and he likes to compartmentalize his feelings while Devi finds it hard to do that.  She can't seem to separate work and personal life. Finding the balance and the way to make their relationship work is the true heart of this story. Honestly, don't let the title of Porn Star scare you away from this book.
Also, can we just mention that art gallery scene again?! Oh to be that old woman who got a visual. MMMmmmm.
A great read for all you smut readers out there!
MY FAVORITE QUOTES
"in my experience, the minute you mention you're allergic to bees, people start mentally replaying that scene from My Girl, and that scene's a bit of a boner-shrinker to be honest.)"

"You're supposed to be unsure. You're supposed to dare, not stand still. You risk. You take chances. You figure out how to live by living."

"I'm scared too," she says.  "But I'm with you.  If we fall, we fall together."
MY RATING