A Hunger Like No Other
Series: Immortals After Dark #2
Author: Kresley Cole
Source: Personal Purchase
Genre: Paranormal Romance
ISBN: 9781416509875
SUMMARY
(From Goodreads)
A mythic warrior who'll stop at nothing to possess her . . .

After enduring years of torture from the vampire horde, Lachlain MacRieve, leader of the Lykae Clan, is enraged to find the predestined mate he's waited millennia for is a vampire. Or partly one. This Emmaline is a small, ethereal half Valkyrie/half vampire, who somehow begins to soothe the fury burning within him.

A vampire captured by her wildest fantasy . . .

Sheltered Emmaline Troy finally sets out to uncover the truth about her deceased parents — until a powerful Lykae claims her as his mate and forces her back to his ancestral Scottish castle. There, her fear of the Lykae — and their notorious dark desires — ebbs as he begins a slow, wicked seduction to sate her own dark cravings. 

An all-consuming desire . . .

Yet when an ancient evil from her past resurfaces, will their desire deepen into a love that can bring a proud warrior to his knees and turn a gentle beauty into the fighter she was born to be? 
I know I am behind in the Immortals After Dark Series.  It seems everyone has read this series but me.  I questioned people if I should read this and they were surprised I hadn't read it already.  They did recommend in starting with this book — which is suppose to be the second book — since it fits the timeline better.  So I signed up for the reading challenge and started reading about the world created by Kresley Cole.
I am having a little trouble writing this review though.  I loved the characters of this book.  Lachlain was amazing in his beastly and wild way.  He knew what he wanted and he took it — literally.  While I didn't like some of the things he did to achieve his end goal of claiming his mate,  I felt it brought out his personality and true nature.  Emma was a timid and weak half vampire that was hurt when a fly died.  I couldn't believe we were going to have to read about such a weak character paired with an amazing lead like Lachlain.  When she finally started coming out of her shell though, it became amazing.
I think the main problem I have with this book is the complicated world.  There are many species and terms that I haven't been able to figure out yet.  I still don't understand the big battle that is suppose to happen every few hundred years and the full ramifications that come with it.  I did find to be curious about some of the secondary characters though.  I looked around a little on the authors website and found that most of the secondary characters will have their own book.
While I am not a huge fan as most, I think this series is one that you grow to love as the author brings us a new book.  Hopefully I can share in the excitement as I read along to the other books in the series.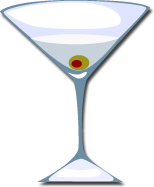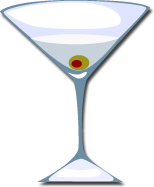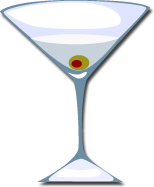 Okay book, but it left me wanting more!