About Last Night
Author: Ruthie Knox
Genre: Contemporary Romance
Source: Personal Purchase
E-Book Edition
ISBN: 9780345535160
SUMMARY
(From Goodreads)
Cath Talarico knows a mistake when she makes it, and God knows she's made her share. So many, in fact, that this Chicago girl knows London is her last, best shot at starting over. But bad habits are hard to break, and soon Cath finds herself back where she has vowed never to go . . . in the bed of a man who is all kinds of wrong: too rich, too classy, too uptight for a free-spirited troublemaker like her.
Nev Chamberlain feels trapped and miserable in his family's banking empire. But beneath his pinstripes is an artist and bohemian struggling to break free and lose control. Mary Catherine—even her name turns him on—with her tattoos, her secrets, and her gamine, sex-starved body, unleashes all kinds of fantasies.
When blue blood mixes with bad blood, can a couple that is definitely wrong for each other ever be perfectly right? And with a little luck and a lot of love, can they make last night last a lifetime?
I first heard about this book from some of my favorite blog buddies after seeing them rave about it.  I didn't purchase it right away because I wanted to read more reviews about it before clicking on the Buy Now button on Amazon.  I wanted to get a wide range of reviews on this book because the positive reviews were huge.  So I finally decided to just go ahead and buy it.  I actually was able to read this within a few hours from start to finish.
First of all I will say that "City" — aka Nev — is one hot piece of eye candy.  Rich, sophisticated, artsy, and hot in bed is just a few qualities this man possesses.  He is the whole package and more.  It is true that he does have some flaws such as having a hard time just standing up to his overbearing mother and brother, but I was willing to overlook it since the author was obviously using this as part of the plot motive.
Cath was my main button pusher of this book.  This girl has had a hard life, but come on.  She had so many witchy moments that I wanted to slap her.  Here she has this great guy willing to do such great things for her and she lets her past interfere with her emotions.  I can understand being afraid of being burnt again in the love department, but she took it a little too far.
One of my favorite parts of this book was when Cath explained her tattoo's on her body.  They had significant meanings, but the whole scene was emotion packed.  Also, there is quite a bit of sex scenes in this book, but they are not overly done.  Sure the first few are hot and descriptive, but the following ones are perfectly balanced for the book.
Ruthie Knox has a great writing style and the book flowed nicely.  The only real problem for me was the character of Cath.  I just couldn't bring myself to enjoy her that much.  Heck, City's Mom was more entertaining to me than the main character and she was a cruel lady.
For a quick and entertaining read this one filled the bill.  Just don't get your hopes too high in loving the heroine.  The hero of this book is the one you need to anticipate because City truly stole the book for the wow factor.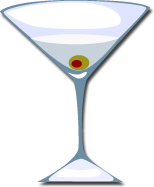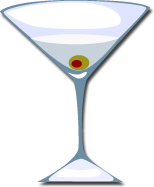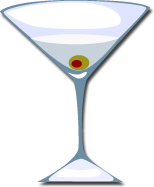 Okay book, but it left me wanting more!