ANEW
The Archers of Avalon #1
Author: Chelsea Fine
Source: Publisher
Genre: Paranormal Young Adult
Publisher: Acacia Publishing, Inc.
(December 7, 2011)
ISBN-13: 978-1935089490
SUMMARY:
Two years ago, Scarlet awoke in the forest alone, afraid, and unable to remember anything. Lost and confused, her life was a mystery…until she met a boy with a familiar voice. 


Gabriel Archer has a voice from her past, and Scarlet's determined to remember why. She immerses herself in his life only to discover he has a brother he's kept hidden from her: Tristan Archer. 


Upon meeting Tristan, Scarlet's world becomes even more muddled. While she's instinctively drawn to Gabriel, she's impossibly drawn to Tristan–and confused out of her mind. As she tries to piece together her history Scarlet realizes her past…might just be the death of her.
MY THOUGHTS:
After author Chelsea Fine introduced me to her first novel titled Sophie & Carter, I was so excited when I was asked to review her first book in The Archers of Avalon series.  This time instead of a contemporary young adult book,  the author went in the direction of paranormal romance for the teen scene.  Since I already knew she could write an amazing story in the contemporary scene, reading a paranormal book by her was going to be even better. I couldn't wait to start reading it!
Not only is that cover gorgeous, but the story inside is just as amazing.  When Scarlet wakes up in the middle of a forest two years ago with absolutely no memory of her past, she is forced to accept it and try to move on with her life after being taken in by a women named Laura.  She has tried to live as normal as possible for the last two years and even has made a best friend at school named Heather.  Heather is a social butterfly who loves her clothes and makeup expertise.  She is not ashamed in calling Scarlet out on her lack of style sense.  Together they made a perfect pair of friends and I found myself laughing several times at their interaction.
When they both attend the Kissing Festival in their town of Avalon, Georgia.  Heather is thrilled about the festival, but Scarlet can barely stand to be around so many people kissing and making a spectacle of themselves.  Then when she is walking around the fair area, she sees a mysterious boy in the distance that seems to try and spark a bit of her lost memory.  When she is approached by another boy named Gabriel, she is sure she has heard his voice somewhere before but can't seem to place it.  Gabriel and Scarlet start dating and they seem to have the perfect relationship even if Heather seems to think he is hiding something.  When Scarlet starts having doubts about his honesty as well, she decides to follow him home.  Inside Gabriel's house though, she runs into his twin brother Tristan.  She is instantly drawn to him and she doesn't understand as to why she feels safe with him. As the brothers admit to knowing her from the past, she doesn't expect them to mean a past life.  She also doesn't expect to have been engaged to Gabriel in that past life and connected to Tristan in a way more than brother-in-law to be.
I was entranced by this story and the revelations that are revealed throughout the pages.  I fell in love with Gabriel and sweetness from the first moment Scarlet meets him.  I then fell hard for Tristan and his bad boy attitude as well when he was introduced.  You can't help but feel torn with your feelings just like Scarlet was when the triangle develops between the three.  The curse and the past lives made this book a paranormal, but this writer made you live in the now for this adventure.  I finished this book in one day and could not put it down.  The ending is left in a cliffhanger ending and makes you want to scream in frustration at how you are left in limbo.  I even had to tell the author that was very cruel of her to do that to the reader!  If this second novel by Chelsea Fine doesn't show how amazing her writing is growing, then you aren't reading the same book as I am.  The authors writing has branched out into another part of the young adult genre and has swept me away into another life of romance, mystery, suspense and intrigue.  I can't wait for more of the Archer brothers and Scarlet!
MY RATING: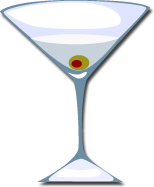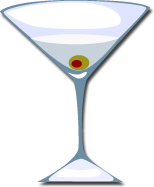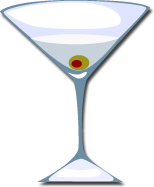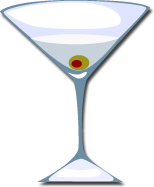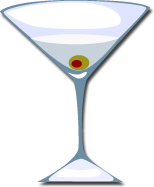 Outstanding book that will stay on my bookshelf for rereading!
*I received this book free of charge in exchange for an honest review*