Blood and Bullets
Deacan Chalk: Occult Bounty-Hunter #1
Author: James R. Tuck
Genre: Adult Urban Fantasy
Publisher: Kensington
(February 7, 2012)
ISBN-13: 978-0758271471
SUMMARY:
He lives to kill monsters. He keeps his city safe. And his silver hollow-points and back-from-the-dead abilities help him take out any kind of supernatural threat. But now an immortal evil has this bad-ass bounty hunter dead in its sights… 


Ever since a monster murdered his family, Deacon Chalk hunts any creature that preys on the innocent. So when a pretty vampire girl "hires" him to eliminate a fellow slayer, Deacon goes to warn him—and barely escapes a vampire ambush. Now he's got a way-inexperienced newbie hunter to protect and everything from bloodsuckers to cursed immortals on his trail. There's also a malevolent force controlling the living and the undead, hellbent on turning Deacon's greatest loss into the one weapon that could destroy him…
MY THOUGHTS:
This is going to be a hard review to write.  Bad ass monsters? Check.  Down and dirty hero? Check.  Lots of action? Check.  Great story? Kind of.
I had a really hard time enjoying this book.  While the character of Deacon Chalk was sexy and bad ass, he wasn't one that attracted my interest.  He wasn't so much an alpha hero you would come to expect in the sense of good guy will prevail, simply because he is at times so rugged and dirty as the bad guys.  He can kick butt and take names when he feels like it, but if you are looking for a romantic side of his character, don't get your hopes up.  Yes he has the bad boy sex appeal, but that is as far as it goes for me.
The story in itself wasn't that bad.  It had plenty of action and evil things to hunt.  I feel that this book would be a better match for the male readers than the females.  This is just my opinion, but I think the men will gravitate more to this book because of the action, violence and all around male cast of characters.
Again, the story in itself was pretty good, but it isn't a series that will keep me up at night waiting for release day.
MY RATING: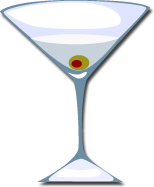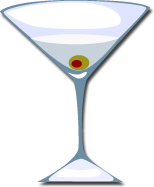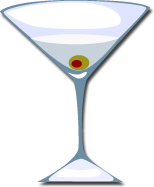 Okay book, but it left me wanting more!
*I received this ARC copy free of charge in exchange for an honest review*