Desire the Night
Author: Amanda Ashley
Source: Author Submission
Publisher: Zebra/Kensington
Genre: Paranormal Romance
ISBN: 9781420121346
SUMMARY
(From Author Site)


A VAMPIRE IN CHAINS

Held captive in a basement prison, wrapped in silver chains, the vampire Gideon is too weak to fight the monster who enslaves him. For years, she's tapped his precious blood like a fountain of youth—sustaining him with human females she captures for his pleasure. But with the latest victim she brings him, he senses something intriguingly different. Something dangerous, yet oh so tempting. 

Kay Alissano is no ordinary woman. Every full moon, she must answer the call of the wild—unleashing the wolf within. As daughter of the Shadow Pack's Alpha, Kay is extremely powerful—and when she's offered up to Gideon, she doesn't surrender easily. In wolf form, she might be able unchain Gideon's heart and set them both free—if only he can resist the urge to consume her, body and soul, before the next full moon.
I have said it before and I will say it again,  Amanda Ashley writes the best vampire romance!  I have always enjoyed her books.  One of the main reasons her books are so enjoyable, is because she takes us back to the "true vampire romance" with not a sparkly vampire in sight.
Gideon has been held captive by an evil witch who uses his blood for money, youth and beauty.  The witch gives him females to feed off of, but he fights it because Gideon is not evil.  He doesn't want to hurt these women even though he knows there is no chance for escape.
When the witch captures Kay, she is thrown into the cage with Gideon.  When Gideon tastes her blood he can tell she is not human.  Kay is half wolf and half human.  Every full moon she transforms and becomes a predatory wolf that refuses to kill humans.  She has been living on her own away from her pack.  Her father is the Alpha, but he is not the normal Alpha we read about because he is far from friendly.
Kay helps Gideon escape his cage and together they go into hiding from the witch and Kay's family. Now they have to hide from a vengeful witch, an angry wolf daddy, and also try to fight their attraction of each other.
Again, author Amanda Ashley will take you on a fun ride and has expanded her paranormal world to include werewolves as well as vampires.  With the romance of these two, the sky is the limit on what she will bring to the readers next.  I can't wait for another wild adventure from Amanda Ashley!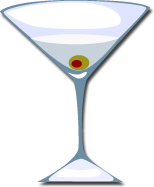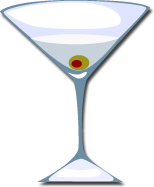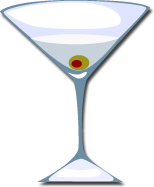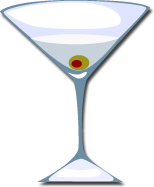 Very Good! I would recommend this book!