First Comes Love
Author: Katie Kacvinsky
Source: Amazon Vine
Genre: Young Adult
Publisher: Houghton Mifflin Books for Children
 (May 8, 2012)
ISBN-13: 978-0547599793
SUMMARY:
Like his name, Gray is dark and stormy. Dylan, a girl always searching for what's next, seemingly unable to settle down, is the exact opposite: full of light and life. On the outside, they seem like an unlikely couple. But looks can be deceiving and besides, opposites attract. 


What starts as friendship, turns into admiration, respect and caring, until finally these two lone souls find they are truly in love with each other. 


But staying in love is not as easy as falling in love. If Dylan and Gray want their love to last, they're going to have to work at it. And learn that sometimes love means having to say you're sorry.
MY THOUGHTS:
I don't know where I have been, but I hadn't even heard about this book until I received it in the mail.  I am not sure if there is much buzz going on about it, but I thought I would give it a try and see if it might be a beautiful gem hidden in the bountiful amounts of young adult books on the market right.
The start was okay.  The middle was okay. The ending was okay.  That about sums up my feelings for this book.  While I liked reading about Gray and Dylan, it wasn't as great as I was hoping.  It is the typical opposite's attract theme with characters that are on completely different ends of the personality spectrum.  We have Gray who is basically a recluse and has no desire whatsoever to experience friendships or relationships.  He is the classic loner with secrets he is reluctant to share.  I won't spoil the book and tell you the secrets, but I will say it is a classic secret that has been used plenty of times to form a character.
Then we have the hyper and overly energetic Dylan.  To say she is a tomboy personality is a good comparison due to the fact that she dresses like one and doesn't care too much about what other people think about it.  She is not into the make-up or any of the frilly things most girls her age is into.  I wasn't a huge fan of her mainly because she was completely out there at times for me and it wasn't much of an appealing character for me.
The pace of the book wasn't too bad.  It is set up during the summer in Arizona.  Dylan is a free spirit and has decided to come to stay at her recently out of the closet Aunts house.  She meets Dylan on campus during summer school and has been watching him for a bit now.
While many teens and adults will more than likely enjoy this story,  I for one have grown tired of the same old plot line.  It could be my reading taste at this time, so I won't hold it against the book.  It did have some good things about it which elevated it to just an okay read for me, just not one I would like to read again.
MY RATING: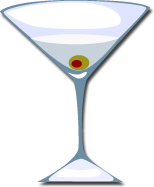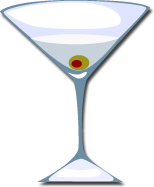 If the library doesn't have it, don't worry about reading it!
*I received this book free of charge in exchange for an honest review*