Kiss Crush Collide
Author: Christina Meredith
Source: Amazon Vine
Reading level: Ages 13 and up
Publisher: Greenwillow Books (December 27, 2011)
ISBN-13: 978-0062062246
SUMMARY:
Leah has the life most high school girls would kill for—popularity, glowing grades, a rich, athletic boyfriend. So why does she feel like she can't breathe? And why can't she stop thinking about the boy from the country club? The one who isn't her boyfriend, the one that her mother would never, ever approve of, the one that her perfect older sisters would never, ever look at twice. The one who is always looking back at her. Irresistible attraction, smoldering glances, the bad boy and the good girl—Kiss Crush Collide has everything that a steamy forbidden romance should, and then some.
MY THOUGHTS:
Since this book was compared with Perfect Chemistry, I knew it had big shoes to fill.  I absolutely loved Perfect Chemistry and if it is being compared to it, it better be able to deliver.  Add on the fact that this book hasn't gotten so much hype revolving around — plus a great cover– and you would think it would be a winner.  Unfortunately, this book was a miss for me.
I had a really hard time getting into this story.  Leah was not a favorite character for me from the first chapter. I just couldn't connect with her. She didn't really feel bad about making out with another boy even though her boyfriend was still in her life.  She had annoying family that was at times a little too much.  Within the first few chapters we are introduced to so many characters that it left me confused and wishing I was taking notes.  The book is also off balance with most of the story revolving around Leah and lacking story from Duffy.  The romance was instant — making out the first time they meet — and forced for the reader to accept it.
Overall, it is definitely not a book I would reread again.  This was a big miss in the young adult genre, but others might enjoy it as it is.
MY RATING: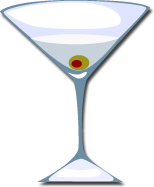 I did not like this book at all!
*I received this book free of charge in exchange for an honest review*