My Life Next Door
Author: Huntley Fitzpatrick
Source: ATWTGenre: Young Adult
Publisher: Dial
 (June 14, 2012)
ISBN-13: 978-0803736993
SUMMARY:
"One thing my mother never knew, and would disapprove of most of all, was that I watched the Garretts. All the time."


The Garretts are everything the Reeds are not. Loud, numerous, messy, affectionate. And every day from her balcony perch, seventeen-year-old Samantha Reed wishes she was one of them . . . until one summer evening, Jase Garrett climbs her terrace and changes everything. As the two fall fiercely in love, Jase's family makes Samantha one of their own. Then in an instant, the bottom drops out of her world and she is suddenly faced with an impossible decision. Which perfect family will save her? Or is it time she saved herself?


A dreamy summer read, full of characters who stay with you long after the story is over.
MY THOUGHTS:
Talk about a book blowing you away without any warning!  I absolutely loved this book!  I admit, the story did start off a little slow and I was hesitant for the first few chapters.  Once you get past those first few though, the book takes off and doesn't let go.
I so wish I had a family like the Garrets' living next door to me when I was a teenager.  They were so full of love, fun and all around wholesome goodness that you couldn't help but fall in love with each one of them.  Samantha was even a wonderful character since she didn't fit the bill of spoiled rich girl that she could have been made out to be.  I loved how she worked like a normal teen and didn't let her family money make her too good for Jase.
The romance between Sarah and Jase started off as a friendship that quickly grew into a sweet love story.  I love the pace the author took with it.  The teen romance was not rushed, but grew into a beautiful relationship that is hard to find in young adult books lately.  Jase is the perfect example of how a young man should be with his behavior, courtesy, feelings and actions.  The side characters were fun and surprising as well.  You will find yourself cheering and loving the underdogs and being thrown down a different path with the initial favorites.  I will say that I think the author handled the character of Tim.  Tim had many problems that made you want to loathe him, but I ended up falling hard for him as well.
When an unexpected and tragic event happens though, Samantha and Jase find themselves facing real problems in their relationship.  They will have to decide if the truth is best, or if they need to separate and take a different road.  I do wish the author though would have given the readers just a little bit more about the fallout and how things were handled once the decisions are made.
I cried, laughed and read late into the evening just to read about Jase and Samantha.  I wanted more and hated seeing the last page.  This is the type of book that makes you want to turn right back around and read it again just so you can have more of the characters and their life on the pages.  A stunning and beautifully written young adult book that will even be a favorite among the adults.
MY RATING: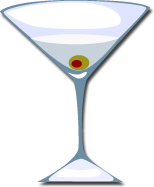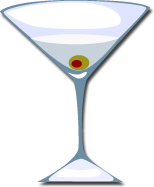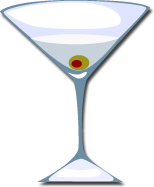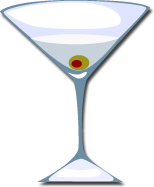 Very Good! I would recommend this book!