Silver
Author: Rhiannon Held
Genre: Fantasy / Paranormal Romance
Source: Amazon Vine
Publisher: Tor Books
 (June 5, 2012)
ISBN-13: 978-0765330376
SUMMARY:
Andrew Dare is a werewolf. He's the enforcer for the Roanoke pack, and responsible for capturing or killing any Were intruders in Roanoke's territory. But the lone Were he's tracking doesn't smell or act like anyone he's ever encountered. And when he catches her, it doesn't get any better. She's beautiful, she's crazy, and someone has tortured her by injecting silver into her veins. She says her name is Silver, and that she's lost her wild self and can't shift any more.


The packs in North America have a live-and-let-live attitude, and try not to overlap with each other. But Silver represents a terrible threat to every Were on the continent. 


Andrew and Silver will join forces to track down this menace while discovering their own power and their passion for each other.
MY THOUGHTS:
First off, I don't know why this is classified as a Fantasy.  I felt it fit better in the Paranormal Romance or even Urban Fantasy, but definitely not quite as Fantasy only.  What made me want to read this book was the werewolf characters.  It had been awhile since I stepped into the werewolf world and decided to read about them again.
When Andrew comes across Silver during a run for the pack, he is held responsible in finding out where she has come from and where she is suppose to belong.  Sounds good right? You would think this would create some drama or at the very least some suspense.  Well, it could have but never did for me.  This book was choppy, not paced well and all around boring.  I hate to use those words because I know this is an author's hard work, but it is what it is for this reader.  I had to struggle just to finish this book and reading should never be a struggle.
If you want a good werewolf read, look elsewhere.  If you want a Fantasy, look elsewhere.  If you just want something to pass the time, then pick it up.  Don't expect much though from the story though.
MY RATING: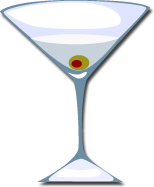 I did not like this book at all!
*I received this book free of charge in exchange for an honest review*