The Demon Lover
Author: Juliet Dark
Source: Amazon Vine
Publisher: Ballantine Books
Releases: 12/27/2011
Genre: Paranormal Romance
SUMMARY:
Since accepting a teaching position at remote Fairwick College in upstate New York, Callie McFay has experienced the same disturbingly erotic dream every night: A mist enters her bedroom, then takes the shape of a virile, seductive stranger who proceeds to ravish her in the most toe-curling, wholly satisfying ways possible. Perhaps these dreams are the result of writing her bestselling book, The Sex Lives of Demon Lovers. After all, Callie's lifelong passion is the intersection of lurid fairy tales and Gothic literature—which is why she finds herself at Fairwick's renowned folklore department, living in a once-stately Victorian house that, at first sight, seemed to call her name.


But Callie soon realizes that her dreams are alarmingly real. She has a demon lover—an incubus—and he will seduce her, pleasure her, and eventually suck the very life from her. Then Callie makes another startling discovery: He's not the only mythical creature in Fairwick. As the tenured witches of the college and the resident fairies in the surrounding woods prepare to cast out the incubus, Callie must accomplish something infinitely more difficult—banishing this demon lover from her heart.
MY THOUGHTS:
This book had such promise for me after reading the summary.  I thought it was going to be a paranormal romance with modern and gothic elements woven into the story, but this book was nothing like I expected.
The book starts out slow for me and doesn't pick up much after that.  The character of Callie was hard to get attached to in the fact that I couldn't find myself really liking her.  I am not sure if it was her personality or the overall writing of this character but Callie never evolved into a true character in my mind.  I also felt the cover to be misleading as well.  When you look at the cover before reading the summary, you expect it to be young adult.  That cover just screams that genre to me.  Then when you read the summary, you realize this is in no way a young adult book.  The sex scenes involved in this book were poorly executed and just creepy at times.  Also, unless you are a fan of heavy narrating, be prepared for quite a bit of story with very little dialogue.  Predictability is very prominent in the story as you will have figured out the plot line very early on.  So if you are looking for suspense and drama in that aspect, be prepared to be disappointed.
This was one of those books that I had to force myself to finish and it felt like a chore reading it instead of enjoyment.  This is book is proof that you can't judge a book by its cover, but also by its summary.
MY RATING: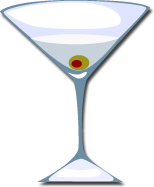 I did not like this book at all!