Under A Vampire Moon
Argeneau Family #16
Source: Publisher
Genre: Adult Paranormal Romance
Publisher: Avon
  (April 24, 2012)
ISBN-13: 978-0062100207
SUMMARY:
Christian Notte's story, the sixteenth book in the Argeneau series is set on an island paradise called St. Lucia. 


After a bad relationship and an even worse divorce, Carolyn decides to go on a long overdue and much needed vacation with the 'girls'. Only the rest of the vacationers didn't get the memo. Around every corner there seems to be another couple celebrating their honeymoon or anniversary and the few single men she does see are far too young to even consider, including an irresistibly attractive rock violinist she meets. It's really too bad he's so young but in the end it doesn't matter because according to his cousin, Giacinta, women in general aren't Christian's type. 


But there's a catch, Christian needs Carolyn's help. He needs her to be his beard (to play the part of his fake girlfriend) for the week to appease his 'machismo' family. Carolyn just can't seem to say No and decides to help Gia's cousin. The only problem is that being around Christian and acting like they are a loving couple is wreaking havoc on her emotions. Carolyn's thoughts keep drifting back to places they shouldn't, like kissing his full lips or feeling his broad shoulders under her fingertips… good lord, she's in trouble.
MY THOUGHTS:
This is the book that Argeneau fans have been dying for!  The author finally gives the fans the happily ever after for Christian Notte.  Christian is the son of Marguerite and Julius.  When the married couple are on their honeymoon in St. Lucia, they run into Carolyn who is out celebrating her soon to be divorce.  Marguerite instantly knows that Carolyn is the perfect mate for Christian since she has an knack for matching up immortals with life mates.  Julius calls Christian and his cousins out to St. Lucia to perform as a substitute band at the villa they are staying at.
Carolyn finds Christian attractive, but she is hesitant on dating him due to the fact that he looks to be in his mid-twenties while she is in her forties.  She does not want to look like a cougar to everyone.  What Carolyn doesn't know is Christian is older than he appears since he is an Immortal.  To ease Carolyn's fear of dating an older man — and to get her comfortable around Christian — his family comes up with the idea of pretending he is gay and have Carolyn pose as 'beard'.  Carolyn thinks Christian needs her to pretend to be his girlfriend to keep his family on the down low of being gay.
While I am huge fan of Lynsay Sands, I have to say I was a little disappointed in this book.  Yes, the humor and fun is still part of the story, but I expected so much more for Christian and his life mate.  I wanted action and drama so I could be swept away in the romance.  Unfortunately, the romance fell flat for me and I never could bring myself to enjoy Carolyn's character.  While the family dynamics were humorous and fun to read about with the cover-ups and last minute ploys,  I just didn't feel that the author gave it her all with Christian's story.  Plus the ending was so rushed when Carolyn found out the truth that it felt as though the author did a rush job on it to get it finished.
While I agree with recommending this book if you are a die hard fan as I am, don't expect it to blow you away and be a favorite of the series.  Expect laughter, some romance thrown in, and an odd cast of characters.  Not bad, but definitely not my favorite of the series.
MY RATING: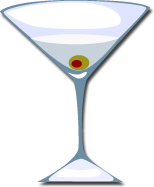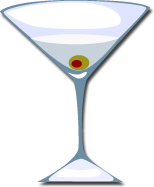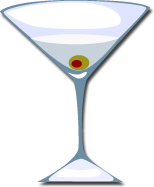 Okay book, but it left me wanting more!
*I received this book free of charge in exchange for an honest review*