Beautiful Bastard
Series: Beautiful Bastard #1
Author: Christina Lauren
Source: ARC E-Book from Publisher
Genre: Adult Erotica
ISBN: 9781476730103
SUMMARY
(From Goodreads)
An ambitious intern. A perfectionist executive. And a whole lot of name calling. Discover the story that garnered more than two million reads online.

Whip-smart, hardworking, and on her way to an MBA, Chloe Mills has only one problem: her boss, Bennett Ryan. He's exacting, blunt, inconsiderate—and completely irresistible. A Beautiful Bastard.

Bennett has returned to Chicago from France to take a vital role in his family's massive media business. He never expected that the assistant who'd been helping him from abroad was the gorgeous, innocently provocative—completely infuriating—creature he now has to see every day. Despite the rumors, he's never been one for a workplace hookup. But Chloe's so tempting he's willing to bend the rules—or outright smash them—if it means he can have her. All over the office.

As their appetites for one another increase to a breaking point, Bennett and Chloe must decide exactly what they're willing to lose in order to win each other. Originally only available online as The Office by tby789—and garnering over two million reads on fan fiction sites—Beautiful Bastard has been extensively updated for re-release.
MY THOUGHTS
Seriously? Come on.  What the hell did I just read?  I hate to say this, but I think I just lost 3 hours of my life reading this and I want them back.  I feel a migraine and it started from Chapter One and I don't know how to make it quit.
First let me tell you what I think of the characters.  Chloe is just a plain witch.  I couldn't stand her, her attitude, her mouth and anything that came out of it.  Bennett appeared to be the asshat that the author wanted to portray and even had the attitude to pull it off, but he seemed to have a better grip on emotions and such to rate just a wee bit higher on the scale than Chloe.
Now for the plot. Was there one?  I am still wondering since I am having to purge my brain from all the sex scenes in this book.  I admit, I like to read my smut, but enough already!  It seemed like these two characters had sex every few pages.  I am sure the plot was in between those times, but I must have missed it.
Why is Bennett such a beautiful bastard?  Well, he is described as a smoking hot boss, but the bastard part was never really clear for me.  Why did they not get along?  Still scratching my head on this one too.  It wasn't explained very well, but again maybe the overload of sex in this book covered it up.
The dialogue and pace of this book?  Let me just stop shaking my head at this one for a moment.  I guess the pace was okay but the dialogue was seriously messed up.  I think I might have even laughed when I wasn't suppose to.
If I had to read about one more pair of fancy panties getting ripped I might just explode.  Every freaking time?  You would think she would just quit wearing panties and save some money.
I admit, I was one of the readers dying to read and review this book early.  I jumped for joy and hid from the family for hours just to get the chance to do this.  Then I came out of my hiding place and begged my family to forgive me.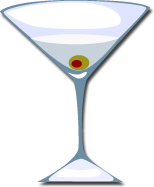 I did not like this book at all!
(pre-order)
* I received this book free of charge in exchange for an honest review *