Beautiful Disaster
Series: Beautiful #1
Author: Jamie McGuire
Genre: Contemporary Romance
Source: Personal Purchase
ISBN: 9781476712048
SUMMARY
(From Goodreads)
The new Abby Abernathy is a good girl. She doesn't drink or swear, and she has the appropriate number of cardigans in her wardrobe. Abby believes she has enough distance from the darkness of her past, but when she arrives at college with her best friend, her path to a new beginning is quickly challenged by Eastern University's Walking One-Night Stand. 

Travis Maddox, lean, cut, and covered in tattoos, is exactly what Abby needs—and wants—to avoid. He spends his nights winning money in a floating fight ring, and his days as the ultimate college campus charmer. Intrigued by Abby's resistance to his appeal, Travis tricks her into his daily life with a simple bet. If he loses, he must remain abstinent for a month. If Abby loses, she must live in Travis's apartment for the same amount of time. Either way, Travis has no idea that he has met his match.
I have contemplated just how I was going to write this review for days.  I am finding it difficult putting my feelings into words and I am finding it even harder trying to make sense of my feelings about this book.
This book has been out for a bit and if you haven't heard what this story is about by now, then just take a look at the thousands of reviews it already has.  For me, I am going to skip the rundown of the synopsis and just try to make my emotions cooperate long enough to explain my thoughts as best as I can.
I want to say that the first part of this book — say about a quarter of it — I really liked the characters of Abby and Travis.  Before they become a couple and the bet is wagered, I loved their interaction and hidden emotions.  Travis was playful, Abby was borderline flirty, but they establish friendship first before falling into bed.  This was a plus for me because so many books skip straight to sex and forget about the friendship part of a relationship.
Now this is where the story started to go downhill for me.  Travis — is for lack of descriptive terms in my head at this moment — a beautiful disaster.  He is possessive, violent, destructive, and borderline psychotic.  Now in some books this could work to the advantage for a tortured and redeemable hero.  In this book though it was not.  I seriously started thinking that this man needed to be locked up somewhere and treated for mental illness.  Yes, he could be sweet at times with a little bit of playfulness thrown in on some pages, but the majority of the time he was just a wreck.
Abby didn't have much backbone either in the fact that she kept putting up with it and running back to him.  Seriously? This is what you expect in a relationship? I think after the first violent episode of destruction from Travis, I would have took my belongings and ran as far away as possible.  There were so many parts in this book that Abby was out of character. For example, if she is trying to be a better person why is she encouraging Travis to beat the crap out of a boy just for whistling at her in a cafeteria?  She also sits in her room and cries when Travis goes off on a little tantrum and brings TWO girls home one night and sleeps with them ( noises and laughter included ) in the living room.  How can a woman love someone who thinks this is acceptable and okay.  (Lord forbid my husband and I ever have a fight and he tries to do this. He would be out on the curb in two seconds flat.)
With all this being said though, I did carry on and finish the book.  This is in no way a happy-go-lucky or feel-good romance story.  This is a dark and edgy book that will leave you on either side of the review camp.  Some will think this story is one of the best books on the market right now, while others will be appalled and cringing when they hear about it again.  I for one would be on the good side for the first part of this book, but I wanted to run and hide for the last half of it.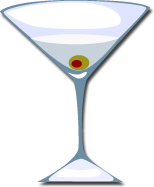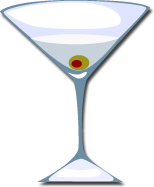 If the library doesn't have it, don't worry about reading it!