Bleeding Hearts
Drake Chronicles #4
Author: Alyxandra Harvey
Source: Gifted
Genre: Young Adult
Publisher: Bloomsbury Childrens Books (October 3, 2011)
ISBN-13: 978-1408814970
SUMMARY:
Lucy's cousin Christabel has come to live in Violet Hill, and adjusting to the difference between life in a small mountain town and her home in the city is difficult enough. The strict curfew that Lucy's parents enforce is the worst part. Something really dangerous couldn't possibly happen in this tiny town. But Christabel has noticed some mysterious happenings, and it seems like Lucy, her boyfriend Nicholas and his brother Connor are all in on a secret that Christabel doesn't understand – one that seems deadly serious. Although she won't admit it, Christabel would love to be in on any secret with Connor Drake. But after Christabel is kidnapped by the ruthless Hel-Blar vampires, Lucy and Connor finally fill her in on all the undead drama. Together, they must find a way to stamp out the Hel-Blar for good.
MY THOUGHTS:
In this novel we get to read about Conner Drake.  He is the computer and all around tech brother of the group.  I will admit that I wasn't too thrilled to step back into the Drake Chronicles since my favorite brother is now taken. I was a huge Logan fan and wasn't really into Conner in the other books.  Even though it isn't the sexy Logan this time, I still sat down and finished this book in one day.
We also get to me Lucy's cousin, Christabel.  She is opposite to Lucy in the fact that she would rather be sitting down reading instead of out socializing with friends.  Give her a copy of Pride and Prejudice and she is a happy camper.  When a different breed of Hel-Blar kidnap Christabel instead of Lucy by mistake, the Drake's set out in search of her and have choices to make with the Na-Foir.
While I love the writing style of Alyxandra Harvey and her world revolving around the Drake family, I just couldn't get into this book as much as I did with the previous ones.  I never could feel the spark between Conner and Christabel.  The writer doesn't disappoint though on action considering the first few pages of the book jump directly into it!
While this wasn't my favorite of the series, this series still has plenty of potential.  The writing is still great and getting better with each one along with the fact that she is including many of the characters from previous books.  The author also does a wonderful job of explaining things without going overboard in case a reader happens to read them out of order.
MY RATING: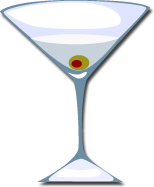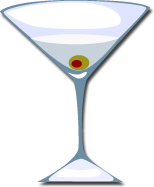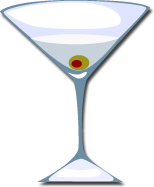 Okay book, but it left me wanting more!