Publisher's Note: This book contains explicit sexual content, graphic language, and situations that some readers may find objectionable: Male/male sexual practices, menage (m/f/m, f/m/f with female interaction).
By The Book
Author: Scarlett Parrish
Source: Personal Purchase
Genre: Adult Erotica
Format: Kindle Edition
Publisher: Loose Id LLC
(January 4, 2011)
ASIN: B004QGYAJQ
SUMMARY:
Two's company; three's allowed. 


Reece Hutton conducts his life between the covers — of books and beds. A librarian by day, in the evenings he's a man whose tastes are anything but vanilla. So when local writer Daniel Cross appears in the library one afternoon with the aim of doing some research, Reece has a hard time not noticing how attractive he is, or what feels like chemistry between them. They exchange a few words and Daniel's business card, an interlude which Reece puts down to networking rather than flirtation. 


After all, he has his girlfriend Georgia to go home to and her best friend: a threesome to help his birthday go literally with a bang. Reece, being a gentleman (most of the time), has no objection to returning the favor, especially as his new friend Daniel seems all too willing to be their third for an evening. Georgia sees their triangle as nothing more than a temporary bit of fun but Reece…? He'll eventually have to own up to breaking the unwritten rules of their relationship or close the book on a growing attraction to Daniel. 
MY THOUGHTS:
After seeing this book on a huge amount of blogs I follow, I was intrigued and excited about ordering it.  It wasn't until it made some of my blogging buddies favorites list for the year that I finally purchased it and gave in to the enigma of Daniel Cross.  I have three words — OH MY GOD!  If you are looking for an erotic themed romance to keep you up all night reading, then you have to read this book!
I literally had my heart beating in anticipation when Daniel enters the library that Reece works at.  When a character can walk into a public place and cause a straight man want to change teams, you know you are in for a sexy ride.  Not only was Daniel sexy with eyeliner, leather and a writer to boot, but he was fun, outgoing and easy to read about.  I wish I could find a Daniel Cross in my local library to check out.
What I loved the most about this story — besides Daniel Fucking Cross — was the internal emotional struggle that Reece was forced to come to terms with.  He always thought he was a straight guy with a women he was happy with.  When Daniel enters the picture though, it leaves him questioning his sexual orientation and wondering if being a part of both worlds could be acceptable.  The author created a sex filled erotic read, but she also chose to focus on the struggles that people have in figuring out their sexual identity.  I felt she handled it very well and balanced the drama with the sexual encounters perfectly which made the read enjoyable. Also, in my opinion, the book became even hotter once Reece's girlfriend Georgia left the picture for a bit!
I stayed up late just to finish this book and read about which decision Reece was going to make.  Was he going to stay a straight man and fight the attraction to Daniel, or was he going to step over that taboo line and admit that being bisexual is not a bad thing.  You can't help who you love, but you also can't help loving Daniel Cross either. 
MY FAVORITE QUOTE:
"I don't feel awkward at all."
"Don't you?"
"No. I'm Daniel Fucking Cross."
I stopped and leaned against a shop front. "Oh. Well." I drew in a deep breath. "Good. Good."
–Daniel and Reece
MY RATING: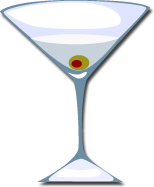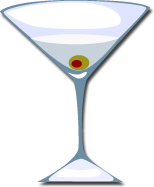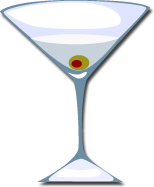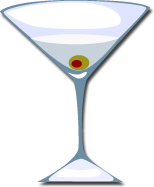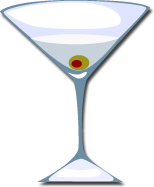 Outstanding book that will stay on my bookshelf for rereading!