Can't Buy Me Love
Series: Crooked Creek Ranch #1
Author: Molly O'Keefe
Genre: Contemporary Romance
Publisher: Bantam Books
Source: Amazon Vine
ISBN: 9780440423072
SUMMARY
(From Goodreads)


A girl from the wrong side of the tracks, Tara Jean Sweet knows that opportunity will never knock; she'll have to seize it. Elderly Texas rancher Lyle Baker has a dying request: He will give Tara Jean a stake in his leather business in exchange for a little family subterfuge. All Tara Jean has to do is play the part of a gold-digging fiancée to lure Lyle's estranged children home. The mission is soon accomplished. 
Now Lyle's gone—and his ridiculously handsome son, Luc, an ice hockey superstar sidelined by injuries, is the new owner of Crooked Creek ranch. He's also Tara Jean's boss. But being so close to sinfully sweet Tara Jean does crazy things to Luc's priorities, like make him want to pry her deepest secrets from those irresistible lips. But when Tara Jean's past demands a dirty showdown, will Luc stay and fight?
I am still laughing at the plot of this book.  I don't know if it was the writing, the characters or the whole scheme that has me shaking my head in displeasure with this read.
I had a really hard time getting into this story from the first page.  It felt forced, the characters were one dimensional, and there was hardly any spark between the two main characters.  I knew about 50 pages into the story that it was not going to get much better.  Even with the story problems and such, I kept reading hoping for the best.
I still cannot remember one thing I liked about this book.  Oh wait!  The cover has to be my favorite thing.  Those peek at me abs were very sexy, but the romance inside was not.  This is true to the saying of don't judge a book by its cover.  The story was boring, the characters still didn't have any type of personality by the end and left this reader wondering what the heck I read.
Overall, this one was a failure for me.  I did finish the story but it left me with no excitement for a follow up in the series.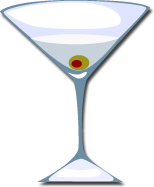 I did not like this book at all!
*I received this book free of charge from Amazon Vine in exchange for an honest review*