Charade
Series: The Game Series #1
Author: Nyrae Dawn
Genre: Romance/New Adult
ISBN: B009V5VG3A
Amazon Kindle E- Book Edition
SUMMARY
(From Goodreads)
Nineteen-year-old Cheyenne tries to portray the perfect life to mask the memories of her past. Walking in on her boyfriend with another woman her freshman year in college threatens that picture of perfection. 

Twenty-one-year-old Colt never wanted college and never expected to amount to anything, but when his mom's dying wish is for him to get his degree, he has no choice but to pretend it's what he wants too. 

Cheyenne needs a fake boyfriend to get back at her ex and Colt needs cash to take care of his mom, so they strike a deal that helps them both. But what if Cheyenne's past isn't what she thought? Soon they're trading one charade for another—losing themselves in each other to forget about their pain. The more they play their game, the more it becomes the only thing they have that feels real.

Both Cheyenne and Colt know life is never easy, but neither of them expect the tragedy that threatens to end their charade and rip them apart forever.

Mature content: language, drug references and sexual situations.
As I slowly watched this book climbing the Amazon Seller's list, I decided to cave and give it a try.  I am a sucker for a fast moving book.  I figure if it is moving that fast, it must be a winner right?  I admit, I liked the book.  There were a few problems with it, but I still enjoyed it overall.
I think the main problem I had with this book was the choppy beginning.  The way it flowed and stilted at times, it made me think I was reading a short story — or a novella.  I thought it moved quickly, the story would jump around and expected to have it end quickly.  This wouldn't be so bad if it were actually a novella  and I was expecting it.  With Charade though, it is a full length book and it definitely needs to have that worked out.
Once you get past the first half of this book though, it evens out and I found myself enjoying it.  While Colt is suppose to be this bad boy, I never could see him as that.  Yes he cusses a bunch, but cuss words do not make a bad boy.  He is actually sweet, caring and smart.  Cheyenne was not a favorite character of mine.  She came across weak and whiny, something I don't think the author really wanted her portrayed as by the end of the book.  Colt was the character that carried this story until the end.
The side characters were predictable and fell into the roles they were meant to.  We have Andy, who is Cheyennes dorm mate who just happens to be a best friend when pages need to be filled.  We have Adrian who is suppose to Colts druggie best friend, but actually has times of deep thought processes when a great listener is needed.
This book will also pull on your heart strings as a character is suffering from cancer.  You hope for a good outcome, but sometimes life doesn't give you that.  So tissues are recommended for those parts.
Overall, a good book that I am glad I read.  I hope the author can create a better beginning though for the next book in this series so a reader is not tempted to put it down before getting to the good parts!
"Don't cry, Princess. You know what they say. You have to kiss a lot of frogs before you meet your prince."
— Colt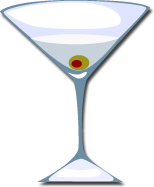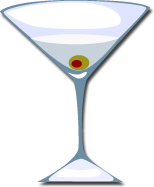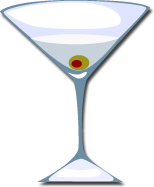 Okay book, but it left me wanting more!