Club Shadowlands
Series: Masters of the Shadowlands #1
Author: Cherise Sinclair
Genre: BDSM Contemporary Erotic Romance
Source: Personal Purchase
ISBN: 9781596321335
SUMMARY
(From Goodreads)


Her car disabled during a tropical storm, Jessica Randall discovers the isolated house where she's sheltering is a private bondage club. At first shocked, she soon becomes aroused watching the interactions between the Doms and their subs. But she's a professional woman–an accountant–and surely isn't a submissive…is she? Master Z hasn't been so attracted to a woman in years. But the little sub who has wandered into his club intrigues him. She's intelligent. Reserved. Conservative. After he discovers her interest in BDSM, he can't resist tying her up and unleashing the passion she hides within.
I have been hearing about this series for months now.  The BDSM genre is usually a taboo read for others, but I have been a reader of this genre for a long time now.  I am surprised I had never heard much about it before, but Club Shadowlands kept popping up in my browsing of reviews.  So I caved and bought the series and couldn't wait to start them.
When Jessica is stranded in the middle of a storm,  she walks until she finds herself knocking at the door of Club Shadowlands.  After the butler-like man answers the door, he tells her that he needs to get permission from the club owner before she is allowed to stay.  Master Z allows her to stay on two conditions.  She can either sign a contract and join the rest of party that is in full swing, or she can stay in the entryway where it is not much warmer than the storm raging outside.  Jessica is so cold and exhausted she reads quickly through the contract — actually just glancing at it — and signs it so she can just get warm inside. What she walks in on though is nothing like she expected.  Jessica is suddenly surrounded by Dom's, Sub's and curious looks.  Master Z takes her under his wing and tries to show her around a bit.  
While the story is hot, steamy and definitely worth the money, I had a hard time bringing myself to like Jessica.  She was just so naive and innocent to the point of me wondering if she actually ever had sex in her life.  She acted like she had never seen people dirty dancing or showing public displays of affection.  Now granted, some of those public displays is not something that is usually seen on the streets, but still she acted way too childish with her reactions.
Now Master Z on the other hand was the sexy creature you hope to run into when you are a damsel in distress.  Hot dang that man could bring a girl to their knees with his looks and voice.  If you have ever wondered what a Dom should like in this genre of reading, then look no farther than Club Shadowlands.  Yes he can be strict, but he also has a soft spot with his subs.  I really like how the author even had a small paranormal element in the book of how Master Z could read emotions as well.  Not something you find in regular contemporary books, but it added a little extra to the story.
If you are a fan of the BDSM reading craze, then I highly recommend reading this series.  I am so happy I discovered this author and series to the point of where I can't wait to start the next book ASAP.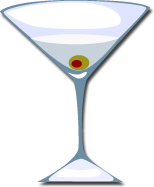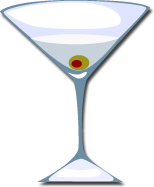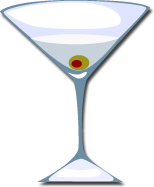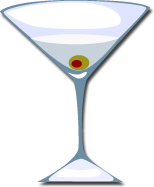 Very Good! I would recommend this book!
Publisher's Note: This book contains explicit sexual content, graphic language, and situations that some readers may find objectionable: Anal play/intercourse, strong BDSM theme and content (including/not limited to bondage, caning, restraints, spanking, etc), exhibitionism, voyeurism.