Consequences
Series: Consequences #1
Author: Aleatha Romig
Genre: Fiction
ISBN: B005IP26DG
E-Book Edition
SUMMARY
(From Goodreads)
Besieged by memories of a brutal abduction, Claire Nichols wakes in an unfamiliar bedroom, within a luxurious mansion. Her recollections have one common denominator, the man she just met, Anthony Rawlings. 

Unbeknownst to Claire, for a very long time, she has been within Anthony's sights. Many of the pivotal events in her life occurred, due to his sinister manipulation. Every action has a consequence, and his actions result in their chance meeting. 

More than a psychological thriller, Consequences is a vivid story of one woman's struggle to survive incomprehensible circumstances. Every aspect of her being suddenly depends upon the tall, wealthy, dark haired, dark eyed businessman. Anthony Rawlings is known to the world as prosperous, benevolent, and kind. Claire quickly learns that he can also be a menacing controlling captor. 

With few options but concession, Claire attempts to earn her freedom, while enduring a hellish existence that truly appears perfect. Persevering tests and trials, she struggles to retain her pure Midwest values and beliefs. Encouraged by memories of a loving upbringing, she gains strength in the simplest of joys: solitude in nature and good in the face of evil. 

His goal in sight, Anthony's calculated agenda encounters an unforeseen detour. He becomes captivated by Claire's beauty, resilience, and determination. The interaction of these two compelling characters instigates strong emotions: fear, anger, love, and lust. Claire and Anthony's tumultuous journey flows into uncharted waters of intrigue and passion. 

Utilizing vivid detail, this 167,000-word novel unfolds like a movie, before the eyes of its readers. From the opening criminal abduction, through twists and turns, to the unlikely romantic thrills, the suspense climaxes as Anthony's motivation becomes evident. 

Anthony and Claire must decide if they will stay true to one another, or allow preceding actions to result in justifiable Consequences.
Holy freaking heck!  Yes, that is the main thought going through my mind after completing this novel.  I am surprised I can even get those three words to compute in my frazzled brain at the moment.  After Mandi from Smexybooks recommended this book to me, I thought she was out of her beautiful loving mind.  I thought to myself  that there was no way I would enjoy this book.  No romance? No supernatural plot? Are you insane Mandi? Then I finally decided to read it and step out of my comfort zone.
This is not — and I repeat — NOT a romance!  Also, if you are under 18 or cannot handle difficult scenes that include rape, violence or abuse, then this book shouldn't be read without proper warning.  I warned Mandi that I would be tweeting her my progress with my thoughts on this book.  She listened and she supported me through the journey. I seriously could not believe some of the things that happened in this book.
I so wish I could give it a proper review with scene by scene playback.  I am not going to do that though for the sheer volume of space it would take.  This novel was huge and I agree with others in the fact that it could have been worked down to half.  The author goes into a lot of details and scene setups that I believe could have been left out.  Not to say that I didn't enjoy those scenes, but it became too much with the other things that do happen.
I found myself starting to fall into the same Stockholm syndrome that Claire did.  I started to step into her shoes and think that if she just would have done one thing differently, it could have had a different outcome.  I thought Anthony was going to turn out to be a good guy and Claire was something special to him.  She was going to be able to fix him even if he was her captor.  DO NOT go into this book with a weak mind thinking that what I just said is true.  DO NOT think he will be a different person for her.  DO NOT be fooled as she was.  Remember that she was kidnapped and she had no choice in this.
The ending was a jaw dropper.  Not only did the 40% mark make me wish I had more wine to handle the story, but the ending was torture.  When Claire received that box, everything starts to fall in place.  Then when Anthony "meets" the next girl, you just know this isn't going to go well.
This is one emotional story that will leave the reader hanging on by barely a thread of sanity and belief.  I personally can't wait to step out of my comfort zone again and read the next book in this series.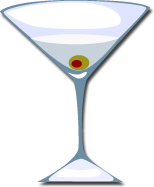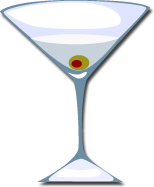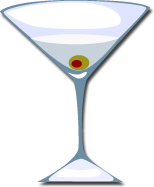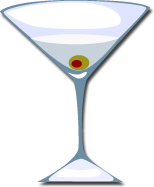 Very Good! I would recommend this book!