Cry Wolf
Series: Alpha & Omega Graphic Novel #1
Author: Patricia Briggs
Source: Gifted
ISBN: 9780441018482
SUMMARY
(From Goodreads)
The long-awaited collection-the first four issues of the graphic novel adaptation of the #1 "New York Times" bestselling author's novel "Cry Wolf" 

"Cry Wolf" is Patricia Briggs' "New York Times" bestselling novel about the werewolves Charles Cornick and Anna Latham. Now, these characters come alive in full-color graphic novels. 

Anne never knew werewolves existed, until the night she survived a violent attack…and became one herself. After three years at the bottom of the pack she's learned to keep her head down and never, ever trust dominant males. 

Then Charles Cornick-the son of the leader of the North American werewolves-came into her life. He insists that not only is Anne his mate, but she is also a rare and valued Omega wolf. And Anna may be the key to stopping a rogue werewolf that threatens the entire pack.

This is a re-issue of Ace's compilation of the Dynamite Entertainment Cry Wolf graphic series. It contains new artwork and a never-before published version of issue #1. It is NOT identical to the Ace edition though it does have the same ISBN.
When a friend of mine sent this to me as a gift, it was originally suppose to go to my oldest daughter who is seventeen.  She loves graphic novels and manga, so I thought this might be a great little surprise for her.  When I saw the cover of this book though, I thought the artwork was amazing and decided to give it a try.
I will admit — while waiting for things to be thrown at me — that I have not read the original series that this is based on.  I am behind the times so to speak in the urban fantasy world.  I have to say that this graphic novel didn't give me much insight into the original world.  It left me with questions that would probably be addressed in the original works of fiction.  So the story in the graphic novel wasn't as strong as I was hoping it would be in clearing up some confusion.
Now let me talk about the artwork.  The cover is gorgeous.  I fell in love with the cover at first sight and I am still in love with it.  The artwork though on the pages — which is done by someone else — was seriously lacking in my opinion.  The art didn't portray the emotions that I was reading about in some frames.  I also wasn't a fan of the character renditions either.
Fans of graphic novels and author Patricia Briggs will definitely want to add it to their collections, but as for casual reading of this art, I would recommend starting with a different one.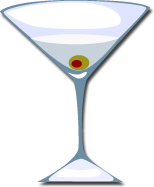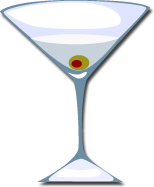 If the library doesn't have it, don't worry about reading it!