Dark Companion
Author: Marta Acosta
Genre: Young Adult Paranormal
Source: Amazon Vine
ISBN: 9780765329646
SUMMARY
(From Goodreads)
Orphaned at the age of six, Jane Williams has grown up in a series of foster homes, learning to survive in the shadows of life. Through hard work and determination, she manages to win a scholarship to the exclusive Birch Grove Academy. There, for the first time, Jane finds herself accepted by a group of friends. She even starts tutoring the headmistress's gorgeous son, Lucien. Things seem too good to be true.

They are.

The more she learns about Birch Grove's recent past, the more Jane comes to suspect that there is something sinister going on. Why did the wife of a popular teacher kill herself? What happened to the former scholarship student, whose place Jane took? Why does Lucien's brother, Jack, seem to dislike her so much?

As Jane begins to piece together the answers to the puzzle, she must find out why she was brought to Birch Grove—and what she would risk to stay there…
I love the Casa Dracula series by author Marta Acosta so I was thrilled to step into young adult realm created by her.  With Dark Companion, we are given the treat of the authors writing with a young adult theme.
Jane grew up in foster homes after and accident.  She receives a scholarship to to Birch Grove Academy and finds herself making friends.  Just when she thinks are starting to turn around for her, things start to happen to make her rethink everything.  The author brings the triangle that most books have with Jacob/Jack and Lucien/Lucky.  When you read the book you will understand the double names for Jacob and Lucien.
Without giving too much more away, I will say that this book is darker and has more of an edge to it than her adult series.  It was slow moving for me to read as well.  It seemed like the plot wanted to take off, but the author wanted to drag it out for the reader.  There were times I just wanted to skip scenes just to get going, but I didn't and ended up happy that I didn't.
If you are a fan of Marta Acosta, then this one will be a auto-buy for you.  It has her writing style that you love just from a younger and darker edge to it.  The cover itself should clue you in to the different feel this book has from her adult series.  This was okay book for me and I am glad I gave it a chance.  I just hope if the author writes another one that the plot — that was pretty cool — moves along faster for the reader.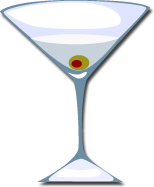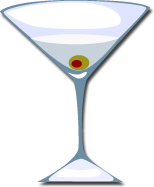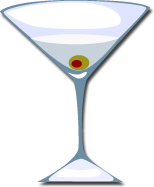 Okay book, but it left me wanting more!
*I received this book free of charge in exchange for an honest review*