Dark Kiss
Author: Michelle Rowen
Source: Author Submission
Genre: Young Adult Paranormal
(From GoodReads)
I don't do dangerous.  Smart, über-careful, ordinary Samantha-that's me. But I just couldn't pass up a surprise kiss from my number-one unattainable crush. A kiss that did something to me…something strange. Now I feel hungry all the time, but not for food. It's like part of me is missing-and I don't know if I can get it back.


Then there's Bishop. At first I thought he was just a street kid, but the secrets he's keeping are as intense as his unearthly blue eyes. If he's what I think he is, he may be the only one who can help me. But something terrifying is closing in, and the one chance Bishop and I have to stop it means losing everything I ever wanted and embracing the darkness inside me….
I waited a full day before writing this review because I was afraid that my review would be confusing.  Not because I didn't know what to write, but because I was a little confused with the plot line at first.  Author Michelle Rowen is one of my favorite authors.  Her Demon Princess series is one of my favorite young adult themed series.  Her Adult series are just as well written with just the right amount of snark and witty dialogue to keep the reader entertained while having a great plot.  With Dark Kiss, I will admit that I was confused more and more with each page I read.
I think the main problem I had with this book is the fact that there were so many characters to keep track of.  A team of 2 demons and 2 angels, a bunch of neutral grey's, a best friend, several cute boys from school, and then our main character all became too many characters.  While I enjoyed the characters of Bishop and Samantha, I think my favorite character by far was Kraven.  He made the bad boy so much fun that it was hard not to enjoy him.  Bishop had the hero appeal, but Kraven had the snark and oh-so-evil personality.
The one character that was a major downer in this book for me was Samantha's best friend Carly.  This girl was annoying and not much of a best friend. When she also succumbs to the dark kiss, Carly turned into a friend that I would never want.  While she appears to be the same Carly, I felt that she was more of a user than a friend.
Another thing that was confusing for me was the fact that the questions were answered slowly.  I can handle a book waiting until the end to reveal major plot points, but the story kept adding more confusing twists with no answers to much of anything along the way.  By the time some of them are revealed, I found myself having to go back and reread some things to get it all to click in place.
Having said all of the above, I still enjoyed the story.  I thought it was creative and raised my interest in the Angel department again for my paranormal adventures in reading.  I will say that it was also darker than the normal writing that the author usually brings us.  Yes there was still witty dialogue, but the whole feel of the book has a darker tone than the others. On a side note — Am I the only reader who thinks that the guy on the cover looks like Edward from the Twilight movies?
Bishop's brows went up.  "Okay, fine. Yes, I followed you here.  Better?"
"Yes.  Stalkery, but better."
"I'm not stalking you."
"Spoken like a true stalker."
— Bishop and Samantha, page 79
Panic gripped my throat.  "That's not what you promised me!"
His brows drew together.  "Yes, it was."
"Uh-oh.  Trouble in paradise." Kraven murmured.  "News at eleven."
— Bishop, Samantha and Kraven, page 239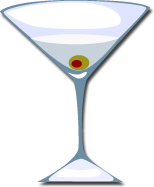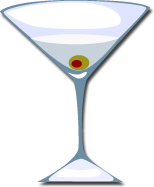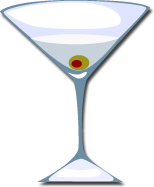 Okay book, but it left me wanting more!
I received this book free of charge in exchange for an honest review