Dating the Undead
Author(s): Gena Showalter & Jill Monroe
Source: Planned TV Arts
Publisher: Harlequin
  (December 27, 2011)
ISBN-13: 978-0373892525
SUMMARY:
They're drop-dead handsome— and we're not kidding!


Welcome to the first and only guide devoted to loving the immortal man in all of his furry, feathery, fiery glory. Here is a forbidden-fruit salad of features, fiction, fashion, and more, including:


—Lipstick on His Collar


Is your immortal just a little bit…immoral?


—Angel in the Kitchen


Heavenly dishes that don' take an eternity to prepare


—A Kiss is not just a Kiss


Immortals we crave divulge their lip-smacking turn-ons


—Undead & Well-Read


What's hot between the covers this month


—A View from a Guy


Zombie Jack's turn


—Immorstrology


Our indispensable guide to heavenly bodies
MY THOUGHTS:
I had been eyeing this book — or book magazine — for quite awhile now.  When they offered it for review to me, I jumped on the chance!  Who wouldn't want to read anything by authors Gena Showalter or Jill Monroe? Best of all, it is by both of them!
I absolutely loved this book!  It is definitely for the Immortal lover in all of us.  Can't decide which Immortal creature is for you?  This book goes in depth of the pro's and con's of each species.  It features werewolves, vampires, angels, dragons, demons and even zombies.  The best thing about this book is the magazine feel of it.  It is set up like a magazine and has everything you could imagine in it.
We have recipes, interviews, travel locations, drink recipes, character evaluations, quiz's, and so much more.  My favorite thing though was the ads.  I couldn't help but laugh out loud at all of the creative ads that were included.  We had 'Dead Bull' energy drinks, GoDieVa Chocolates, J. Crud clothing, U.P.T. Undead Pregnancy Tests, and even Mythmatch.com ads.
So readers put your Cosmo's and Vogue's away and be sure to pick up the new craze on the shelves!  Guaranteed to be the best romance finder on the market for that perfect Undead mate! Plus you even get a sneak peek at author Gena Showalters next book, The Darkest Seduction!
MY RATING: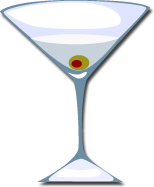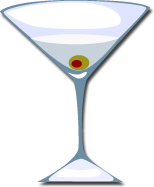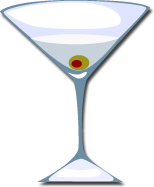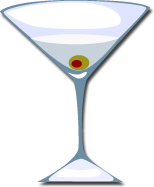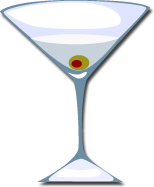 Outstanding book that will stay on my bookshelf for rereading!
*I received this book free of charge in exchange for an honest review*