Daughter of the Centaurs
Author: Kate Klimo
Source: Amazon Vine
Genre: Young Adult
Publisher: Random House Books for Young Readers
         (January 24, 2012)
ISBN-13: 978-0375869754
SUMMARY:
Malora knows what she was born to be: a horse wrangler and a hunter, just like her father. But when her people are massacred by batlike monsters called Leatherwings, Malora will need her horse skills just to survive. The last living human, Malora roams the wilderness at the head of a band of magnificent horses, relying only on her own wits, strength, and courage. When she is captured by a group of centaurs and taken to their city, Malora must decide whether the comforts of her new home and family are worth the parts of herself she must sacrifice to keep them.
MY THOUGHTS:
Forget the vampires.  Forget the werewolves.  No zombies.  Welcome to the new supernatural in the dystopian world.  In Daughter of the Centaurs, we are introduced to just that — Centaurs.  These are those half human/ half horse people from long ago legends and fables.  I was curious about this one.  Not only is the cover kind of pretty,  but it features the dystopian world with a different twist in the paranormal we have grown accustomed to.
This was in fact a hard read to get into.  It has a lot of narrative and the dialogue was lacking for me.  Then add in the fact that the Centaurs were nothing like I expected, a world that isn't explained well on the how it came to be, and you have a so-so novel with no bang for the buck.  I really wish the author would have answered many of the questions that will arise for the reader.  How did this future world come to be?  This was the main thing for me.  If you want to present a dystopia novel to readers, you better be able to back it up on the how.  Now this could have changed since the copy I read was an ARC copy and not a finished copy.  It could have been fixed for final prints.  I just don't think I would even buy a finished copy to find out.
Certainly not a read I expected to fall as flat as it did.  I had high hopes for it only to be bored halfway through and ready to quit.  If you want to step out of the current fads of reading — and have the patience to put up with everything I didn't like — then give it a try.  This might be just what you are looking for.
MY RATING: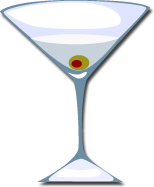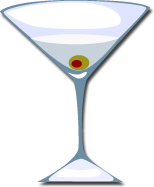 If the library doesn't have it, don't worry about reading it!
*I received this book free of charge in exchange for an honest review*