Desire Unchained
A Demonica Novel #2
Author: Larissa Ione
Source: Personal Purchase
Genre: Adult Paranormal Romance
Publisher: Forever
  (March 1, 2009)
Language: English
ISBN-13: 978-0446400985
SUMMARY:
Pleasure is their ultimate weapon . . . 


Runa Wagner never meant to fall in love with the sexy stranger who seemed to know her every deepest desire. But she couldn't resist the unbelievable passion that burned between them, a passion that died when she discovered his betrayal and found herself forever changed. Now, determined to make Shade pay for the transformation that haunts her, Runa searches for him, only to be taken prisoner by his darkest enemy. 


A Seminus Demon with a love-curse that threatens him with eternal torment, Shade hoped he'd seen the last of Runa and her irresistible charm. But when he wakes up in a dank dungeon chained next to an enraged and mysteriously powerful Runa, he realizes that her effect on him is more dangerous than ever. 


As their captor casts a spell that bonds them as lifemates, Shade and Runa must fight for their lives and their hearts-or succumb to a madman's evil plans.
MY THOUGHTS:
I am enjoying this series so much that I haven't taken a break from it since starting them!  I was looking forward to seeing how the author was going to work the curse that Shade carries and how she was going to be able to give him happiness in the end.  What I wasn't looking forward to though was the torture of having to scramble to find the time to be able to read the book with no interruptions!
When I finally started to read Desire Unchained, I was instantly swept back into the demon world that proved to be full of excitement, sexiness, suspense and drama.  Shade was not one of my favorites from the previous book, but he did capture my interest with the curse that he has and how the author was going to develop a book around it.  I loved how Shade and Runa were thrown together and tortured into submission and bonding.  Roag is truly showing his true side in being the evil brother that you love to hate.  He is ruthless and evil to the core with no regard to the consequences.
Runa was the perfect match to the cockiness of Shade.  I loved how she didn't put up with his crap and shoved it back at him every chance she got.  It showed me that the author truly wanted Shade to meet his match in a mate.  Runa also brought out the softer side of Shade and made me realize that he does have feelings that he chooses not to show on the outside.
Again in this book, we are treated to side stories involving Gem and Kynan.  While I am truly enjoying their chemistry and build up, I do with the author would have made their connection a separate book so the reader could fully enjoy their characters.
While Shade and Runa were a great couple and this book was much better in the character development,  I am still not a huge fan of this one as I was the first one.  It could be that I am just not willing to accept Shade as a good guy because of his lack of emotions from the previous book, but it was still one I enjoyed and would read again.  I am looking forward to the next book that involves Wraith and the torment he is going to have to suffer to find his happily ever after.  I also enjoyed the 'surprise' that is revealed at the end of this book for Shade and Runa!  That should be entertaining to read about in the future books!
MY RATING: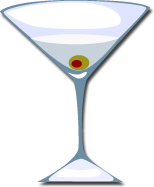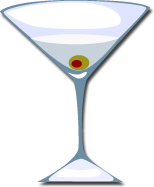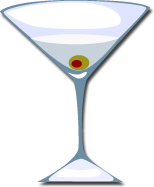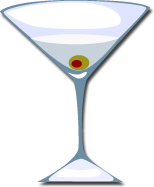 Very Good! I would recommend this book!