Desire Untamed
Series: A Feral Warriors Novel #1
Author: Pamela Palmer
Publisher: AVON
Genre: Paranormal Romance
Source: Personal Purchase
ISBN: 9780061667510
SUMMARY
(From Goodreads)


They are called Feral Warriors–an elite band of immortals who can change shape at will. Sworn to rid the world of evil, consumed by sorcery and seduction, their wild natures are primed for release . . .


Kara MacAllister's quiet small-town life is transformed forever the night a powerful stranger rips her from her home, claiming she is the chosen one–the key to his survival.


Spiriting her away into the rain-soaked night, Lyon reveals a truth Kara can barely credit. She's immortal, and the only one who can save his race. And deep within her, he arouses a fierce, primal hunger beyond anything she's ever imagined.


But only when their lives are threatened by an ancient evil will Kara and Lyon realize they have found a love they would risk their immortal souls to claim . . . and a powerful desire that could never, ever be tamed.
First of all, can we all take a moment to drool over that amazing and nude cover photo?  I'll wait while everyone goes and gets a napkin to clean up.
Okay, now that we have that out of our system, let us talk about the story behind that cover.  I was a little confused at first just because you have to keep track of the many Feral Warriors that are introduced in the first chapter.  While their names give you the clue in what animal they become, there still is quite a few of them that you have to remember which personality goes with which character.  After getting it all straight, we are introduced to Kara who is taking care of her dying mother.  Since the Feral Warriors are in need of their Radiant — who is the source of their power — Lyon searches for the new Radiant and finds Kara.  He tries to kidnap her but she is stubborn and strong.  When she escapes and rushes back to her mother,  she finds her mother taking her last breaths.  When Lyon tries to convince her of her lineage and her new destiny, she questions her mother on her identity.  Her mother confirms that she is not related to her by blood with her final breath.  With nothing left, Kara goes with Lyon back to the Feral Warrior House.
I will say there are some moments that you will be rolling your eyes at some of the actions of all characters involved.  Just go with the flow and carry one my faithful readers.  It does improve.  Yes, you will still eye roll, but you will accept it and enjoy it.  I really liked the Mage and the Therian races battling for control.  I was a little wary of the way the ceremonies are performed,  — especially the ascension ceremony — but hey, I have read stuff that would put this in the tame category.  Just wanted to mention that sexy is definitely part of it for the tamer crowd.  Once Kara accepts what she has become, the author throws in another twist and leaves the Feral Warriors questioning her.  This leads to some sexy scenes between Kara and Lyon.  When this problem is revealed to be something else, the author again throws some surprises at the reader.  Author Pamela Palmer is very good at throwing the reader down another path than what is expected.
While the ending does have a Happily Ever After for certain characters,  you can also tell that the story is far from over.  It brings promise of the other characters getting a book and surprises to keep you guessing.  I am curious to see how the author is going to redeem a certain character and how she is going to fix the others.  I can't wait to start the next book!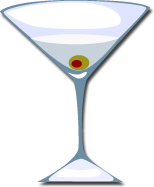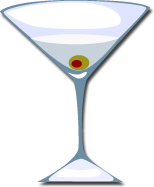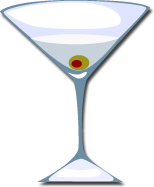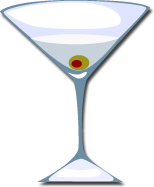 Very Good! I would recommend this book!