Ecstasy Unveiled
A Demonica Novel #4
Author: Larissa Ione
Source: Personal Purchase
Genre: Adult Paranormal Romance
Publisher: Forever
 (February 1, 2010)
ISBN-13: 978-0446556828
SUMMARY:
A DEMON ENSLAVED


Lore is a Seminus half-breed demon who has been forced to act as his dark master's assassin. Now to earn his freedom and save his sister's life, he must complete one last kill. Powerful and ruthless, he'll stop at nothing to carry out this deadly mission.
AN ANGEL TEMPTED


Idess is an earthbound angel with a wild side, sworn to protect the human Lore is targeting. She's determined to thwart her wickedly handsome adversary by any means necessary-even if that means risking her vow of eternal chastity. But what begins as a simple seduction soon turns into a passion that leaves both angel and demon craving complete surrender.


Torn between duty and desire, Lore and Idess must join forces as they battle their attraction for each other. Because an enemy from the past is rising again-one hellbent on vengeance and unthinkable destruction.
MY THOUGHTS:
In novel number four of the Demonica series by Larissa Ione, we are introduced to the newest brother of the group.  After not knowing about Lore and vice-versa,  the brothers are still coming to terms with the new family addition.  While in the process of this, Lore is also having to deal with the fact that his new assignment is to kill their good friend Kynan.  Lore has no choice but to follow these orders since his boss that holds the contract for his life also holds the contract on his twin sisters life.
Enter an angel named Idess.  She is basically a guardian angel and has been assigned Kynan as her human to protect.  Even though Kynan is charmed and untouchable, he still is in danger and Idess needs to keep guard on him.  If she succeeds,  she earns her wings and can be with her family in the Heavens.  While protecting Kynan, she meets Lore and they both feel the attraction.  As they decide to work together in finding a loophole, Idess is shocked to discover that she now must protect Lore as well.
While I enjoyed the story of this book, I wasn't a big fan of Idess.  I just couldn't connect with her like I have with the previous females in the series.  Lore was sexy and charming, but Idess just didn't seem to be a good fit for him in my opinion.  I could see him more with a character like Gem.  He needed someone rough, tough and less angelic.
Out of all the books so far in the series, this is my least favorite.  I still enjoyed it, but it just wasvnot as wonderful as the previous books.  I am still excited though for the next book that features Sin who just happens to be a rare Seminus demon because she is female.
MY FAVORITE QUOTES:
"Tayla cursed under her breath. "I was just explaining to Eidolon that Sin is a Smurfette."
Wraith swung his big body around to study Sin with blue eyes that were very different from Shade's, E's. and Lore's. Sin's, too. "Nah. Smurfette is way hotter."
"What the fuck is a Smurfette?" Eidolon was seriously getting annoyed now.
"There's this cartoon called The Smurfs," Tayla explained, slowly, as though Eidolon were the child here.
"They're these little blue people, and they're all male. But one day a female shows up. She shouldn't exist, but she does."
Eidolon considered that for a second. "How did she get there?"
"An evil wizard named Gargamel made her," Tayla said. "In a lab or something."
"So you're suggesting that an evil wizard made Sin?"
"Of course not, silly. I'm just saying she's a Smurfette. A lone female amongst males."
Eidolon frowned. "Did the Smurfette mate with the males?"
"Dude." Wraith grimaced. "It's a cartoon." 
MY RATING: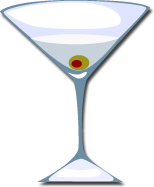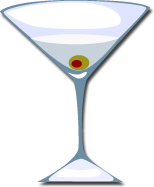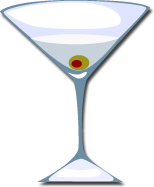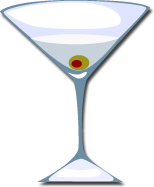 Very Good! I would recommend this book!