Faith & Fidelity
Faith, Love, & Devotion #1
Author: Tere Michaels
Source: Personal Purchase
Genre: Adult M/M Romance
Publisher: Loose Id, LLC
 (January 22, 2009)
ISBN-13: 978-1596328365
SUMMARY:
New York City Vice Detective Evan Cerelli has lost his wife, the only person he ever loved and slept with. He's trying to get on with his life, build a life for his children. Former Homicide Detective Matt Haight is a ladies' man, all sex/no commitment. He's depressed, having a midlife crisis, and not sure where his life is headed. 


The two find friendship in the bottom of a shared bottle. When the friendship turns to love, it shakes two straight men to the core and flips their lives inside out. Kids, families, careers that are not gay-friendly — can all the love in the world overcome the obstacles to faith and fidelity? 
MY THOUGHTS:
Wow.  Not only has it been a long time since I have read a M/M romance book, but it has been a long time since I read one with so much emotional struggles that actually made the plot worth reading about.  Usually erotic M/M books are all about the smut —  which isn't really too bad when done right — but they usually fall flat on the book having an actual story line.  With Faith & Fidelity, author Tere Michaels includes a perfect balance between smut heaven and deep feelings of what if.
Evan and Matt are both straight men going through a rough time in their lives.  Evan is still trying to deal with the guilt over his wife's death and raising four children.  Matt is getting older, lost his shield as a cop, and hating his job lately.  They both meet at a retirement party for a cop, and hit it off as friends needing someone to talk to.  Within a few weeks, the two start to realize they have growing feelings for each other that involve more than just friendship.  Together they try to come to terms with the growing attraction between them and the struggle with accepting that they might not be as straight as they thought.
What I loved the most about this book was the internal struggles that each character went through in learning to accept their sexual orientation.  They had justifiable reasons in being hesitant in continuing with the relationship.  Evan was worried about how his kids and former in-laws would react along with his co-workers.  Matt didn't really care as much about anyone else's thoughts on it except for how it would effect Evan and the children.
I also loved the scenes with the children.  They really craved the attention that was lacking from Evan.  When Matt was around, the children noticed that their father was happier and in need of a friend.  I also loved the side characters of Helena and Vic.  They were very supportive of the relationship between Evan and Matt after getting over the initial shock.  Evan's in-laws were overall a crappy bunch, but they did keep you thinking about how prejudice could keep a couple from exploring what could be.
I laughed, cried and felt like I was riding a roller coaster throughout this book.  The ending was bittersweet because it made me realize the book was done.  I wanted more and thank goodness this is part of series so I can read more.  A new author for me to add to my auto-buy list!
MY RATING: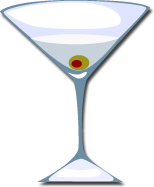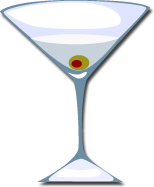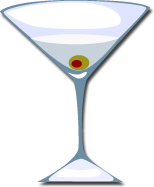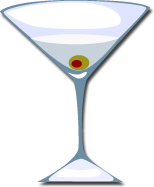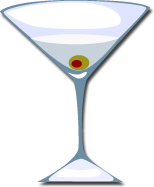 Outstanding book that will stay on my bookshelf for rereading!