Frostbite
Vampire Academy #2
Author: Richelle Mead
Genre: Young Adult Paranormal
Publisher: Razorbill
 (April 10, 2008)
ISBN-13: 978-1595141750
SUMMARY:
Rose loves Dimitri, Dimitri might love Tasha, and Mason would die to be with Rose…


It's winter break at St. Vladimir's, but Rose is feeling anything but festive. A massive Strigoi attack has put the school on high alert, and now the Academy's crawling with Guardians—including Rose's hard-hitting mother, Janine Hathaway. And if hand-to-hand combat with her mom wasn't bad enough, Rose's tutor Dimitri has his eye on someone else, her friend Mason's got a huge crush on her, and Rose keeps getting stuck in Lissa's head while she's making out with her boyfriend, Christian! The Strigoi are closing in, and the Academy's not taking any risks… This year, St. Vlad's annual holiday ski trip is mandatory.


But the glittering winter landscape and the posh Idaho resort only create the illusion of safety. When three friends run away in an offensive move against the deadly Strigoi, Rose must join forces with Christian to rescue them. But heroism rarely comes without a price…
MY THOUGHTS:
Over two years ago I started reading this series.  I read the first book Vampire Academy and loved it.  I don't know why I didn't continue on with the series, but I really wish I had kept reading them.  Now that I am back to reading them, I am just glad to have the whole set so I don't have to stop again!
We return back to St. Vladimir Academy shortly after the last one left off.  Rose is still training with Dimitri and protective of Lissa.  Lissa is still in love Christian and Mia is still the witch of the group.  Now though, the Strigoi are getting bolder and smarter though.  When they target the Royal families by working with humans, many will die, and few will make it until the end of the book.
While Rose tended to get on my nerves just a tad bit with her whining and attitude,  I found that I was willing to embrace it because it is that personality that makes her Rose.  Without the bad attitude, she wouldn't be the character we love.  I could understand some of the resentment she had towards her Mother, but I still wanted to slap Rose at times and to tell her to show her Mother some respect.  For all of her Mother's fault, she is still her Mother and a strong fighter at that.
Mason was great in this book.  I really wanted him to have a happy ending, but I just didn't want it to be with Rose.  Dimitri will always be the one I hope Rose ends up with no matter what.  I just feel a better chemistry is evolving between Dimitri and Rose.  Mason though does have some strong traits that made me swoon.  I loved his loyalty to his friends, and his love for Rose felt to me to be more than just a crush.  I seriously cried for hours after his final scene in the book.  When Rose protected him and wouldn't let anyone near them was truly heartbreaking.  In a way, I wish the author wouldn't have put me through this but I do know it was a story that helped the book progress.
Dimitri is still Dimitri.  He is still sexy and fierce, but he does show a softer side in this book.  I loved seeing him struggle with his emotions towards Rose.  It just goes to show how much he is holding back where Rose is concerned.  They both have feelings for each other, but they also know they can't act on them.  When Dimitri is presented with a chance to have a different job opportunity along with a different female, I felt what Rose was feeling in her heart.  I was jealous, angered, and overall disappointed at the thought of him leaving.  When his decision is revealed though, it is sweet and so Dimitri.
I think I loved this book even more than the first one.  The author knows how to write perfectly and makes reading the series exciting and suspenseful.  The romance is sweet, hot and perfect as well with plenty of action on the battle field to keep it balanced.  Another hit from a well loved author and a series that I will continue reading this time!
MY PREVIOUS REVIEW OF VAMPIRE ACADEMY #1: FOUND HERE
MY RATING: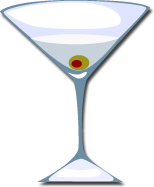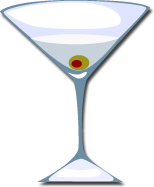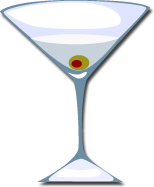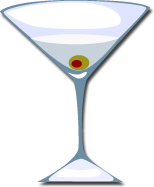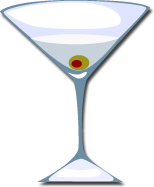 Outstanding book that will stay on my bookshelf for rereading!