Glitch
Series: Glitch Trilogy #1
Author: Heather Anastasiu
Genre: Young Adult Paranormal
Source: Amazon Vine
ISBN: 9781250002990
SUMMARY
(From Goodreads)


In the Community, there is no more pain or war. Implanted computer chips have wiped humanity clean of destructive emotions, and thoughts are replaced by a feed from the Link network.


When Zoe starts to malfunction (or "glitch"), she suddenly begins having her own thoughts, feelings, and identity. Any anomalies must be immediately reported and repaired, but Zoe has a secret so dark it will mean certain deactivation if she is caught: her glitches have given her uncontrollable telekinetic powers.


As Zoe struggles to control her abilities and stay hidden, she meets other glitchers including Max, who can disguise his appearance, and Adrien, who has visions of the future. Both boys introduce Zoe to feelings that are entirely new. Together, this growing band of glitchers must find a way to free themselves from the controlling hands of the Community before they're caught and deactivated, or worse.
MY THOUGHTS
How do you write a review on a book that is just okay?  I am still trying to get my thoughts together on this book.  I really wanted to love the story and the characters, but I just couldn't bring myself to really care about it by the last page.  I am not trying to be harsh, but I think I had this book built up in my head to be great and it disappointed me in so many ways.
Again we are reading about a Dystopia/Fantasy like world set in the future.  With the flood of books in this genre jumping on the Dystopian theme, you really have to write an awesome story and even better characters than the last big book.  I found this book to be repetitive, drawn out and slow in building in momentum.
Onto another issue with this book.  Yes there is a love triangle, but it came across all wrong.  Max was sleaze and total jerk.  If Zoe would have stood up to him when his crap started, I might have felt some sympathy towards her character.  Instead she glosses over his behavior for so long that when her back bone finally stands up straight, I was hoping she would get what she deserved.  Seriously, Max really ruined this book for me.  I understand that some characters are needed to move a story, but his just moved it to the back of the pack in my opinion.
I had a really hard time finishing this book.  I trudged through it though and finished it up until the last page.  I can't see myself reading the rest of this trilogy though to see what happens.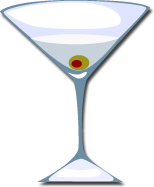 I did not like this book at all!
*I received this book free of charge in exchange for an honest review*