Goddess Interrupted
Goddess Test #2
Author: Aimee Carter
Source: Publisher
Genre: Young Adult Paranormal
Publisher: Harlequin Teen
 (March 27, 2012)
ISBN-13: 978-0373210459
SUMMARY:
Kate Winters has won immortality. 


But if she wants a life in the Underworld with Henry, she'll have to fight for it. 


Becoming immortal wasn't supposed to be the easy part. Though Kate is about to be crowned Queen of the Underworld, she's as isolated as ever. And despite her growing love for Henry, ruler of the Underworld, he's becoming ever more distant and secretive. Then, in the midst of Kate's coronation, Henry is abducted by the only being powerful enough to kill him: the King of the Titans. 


As the other gods prepare for a war that could end them all, it is up to Kate to save Henry from the depths of Tartarus. But in order to navigate the endless caverns of the Underworld, Kate must enlist the help of the one person who is the greatest threat to her future. 


Henry's first wife, Persephone.
MY THOUGHTS:
It seems like we have waited forever for the next book in this series!  I quickly dived into the Greek mythology and needed to find out what sort of things the Gods were going to put Kate through next.  Unfortunately, the Gods aren't the ones who are going to test Kate in this installment.  It is the Titans!  Cronus is waking and he wants revenge on the Gods who bested him in the past.  With help from Calliope, Cronus is able to capture Henry — along with two others — and getting ready to strike against the Gods for all they have done.
I must say that even though I was excited to continue on with this story,  I actually had forgotten most of what happened in the previous book.  I had to go back and reread the first book so I knew what was going on.  That is why it is so hard for me to enjoy a series when the books are published so far apart.  The first half of this book moved a little slow for me.  Plus the constant crying from Kate about whether or not Henry truly loves her.  It got to the point to where I just wanted her to shut up or grow up.  Yes, Henry doesn't really show much love towards her when she arrives back, but Henry is not the type of man to constantly fall at a woman's feet since his last relationship with Persephone was such a disaster.
The book does pick back up though about half way through.  Then the action really starts.  Without giving away any spoilers, be prepared for a shocking ending.  Your mouth will drop and you will be full of frustration that the author gave us the ending she did.  I couldn't believe it ended the way it did and wanted more!  Goddess Interrupted has a 'true' cliffhanger of an ending!
MY RATING: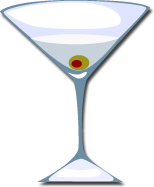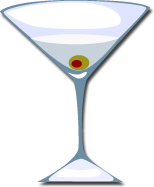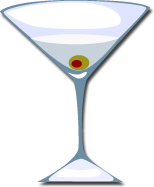 Okay book, but it left me wanting more!
* I received this book free of charge in exchange for an honest review *