Hard and Fast
Fast Track Series #2
Author: Erin McCarthy
Genre: Contemporary Romance
Release Date: May 5, 2009
ISBN: 9780425228470
SUMMARY
from Goodreads
An experiment in romance!


New to Charlotte, stock car racing country, graduate student Imogen Wilson meets Ty McCordle, a driver who inexplicably has her pulse racing. After an encounter at the track with a woman whose main goal in life is to marry a driver, Imogen realizes she's hit on the perfect thesis for her Sociology degree. If she follows The Rules on how to get a man, can she steer her way to into the hearts of the drivers and establish their dating,and mating,patterns?


That's testing the limits of passion.


Although sexy and reckless Ty is the ideal test subject, she knows she can't pursue him for the sake of science. Yet he's the one who's chasing after her, and Imogen realizes that she actually wants to be caught. A southern gentleman like Ty won't fail to disappoint, will satisfy all her curiosity,and make all the risks worthwhile!
Whew! Somebody get me a fan after reading some smexy scenes from this book!
While the first book in this series was sexy, the author took Hard and Fast to the next level in the sex.  Who would have thought playboy Ty McCordle had a dominant side to him in the bedroom?  I must have reread that chapter over and over again just so I could imagine it in my head with me in Imogen's place.
Ty and Imogen meet for the first time in the previous book. It was brief, but the reader knew the author was going to pair them up together in their own book.  Imogen is smart and very logical.  She is curious and wants to know everything including the small details in anything.  When they meet again at a party, you could feel the sexual tension between the two.  One problem though is that Ty is still involved with an airhead called Nikki.  While Ty and Imogen talk in her car — while waiting for the rain to let up — things get pretty intense between the two. When Nikki is caught making out with another man on the car hood though, Ty is able to finally make the break he was planning on with Nikki. Imogen and Ty get hot and heavy and decide to take it back to Ty's house.  Unfortunately, things don't go as planned and Ty tells her to go home and think about what she wants first.
Seriously, I was laughing out loud when Imogen was trying to explain her night to her friend Suzanne.  Suzanne is a laugh-out-loud-a-minute kind of gal and she keeps the snark flowing in this book.  I want a friend like Suzanne — hands down!  Imogen is so technical in over thinking everything that you won't believe some of the things that go through her brain and straight out her mouth.  Case in point — she flat out tells Ty she won't do butt sex.  I almost died in laughter when this scene played out.  Then when she recapped it with Suzanne, I laughed again!
" I was born without the flirt gene.  It's truly awful for me."  That was no exaggeration.  " I mean, look at how I screwed up last night with Ty.  He was flirting and tossing off sexual innuendos,  and I just looked at him and said I would not have anal sex with him."
"You what?" Suzanne shrieked so loud that Imogen saw half a dozen other fitness patrons swivel their heads to look at them.  "Did he ask you to? At the party?"
"No, of course not."  Which was what made it all the more ridiculous.  "We were in the car and he was hinting about positions, what was to come, etc., and I just blurted out that I wasn't doing that with him."
"Girl…" was  Suzanne's though on the matter, her expression one of total horror.  "Do not bring up the back door unless he's knocking on it."
I don't think I have laughed so much in a romance in so long.  I actually liked the slow build of their relationship in this book.  I wasn't a big fan of the way Imogen speaks all of the time — it became a little Rain Man at times — but I did think that the 'opposites attract' angle worked really well in this one.  Ty was a sweetheart in public, but a dominating man in the bedroom.  This is exactly what Imogen needed to come out of her shell.
I am enjoying this series so much and I can't wait to read the next book!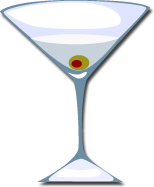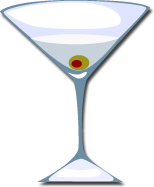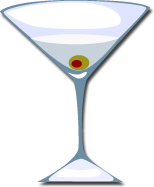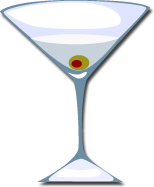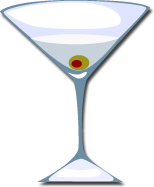 Outstanding book that will stay on my bookshelf for rereading!