HOT FINISH
Author: Erin McCarthy
Genre: Adult Contemporary Romance
Source: Personal Purchase
ISBN: 9780425235942
SUMMARY
From Goodreads
Not all marriages last forever!


Suzanne Jefferson is broke, which is why she's given up charity work for wedding planning. Fortunately, she has a high-profile client,and best of all, he's paid in advance. There are just two teensy problems: The bride is a bona fide bridezilla, and Suzanne's ex-husband is the best man. At least she thought he was her ex-husband!


But this one might…


Two years after their marriage fell apart, stock car race driver Ryder Jefferson still can't stop thinking about Suzanne. Which is why he isn't too upset that, due to a glitch, the two are still technically married. Now he's imagining easing Suzanne's woes by satisfying her needs in the bedroom. After all, that's the one room they never argued in. Besides, with wedding bells ringing all around them, Ryder is wondering if,even though they'd quit the race a few laps too early,they can still come on strong with a big, romantic finish!
After reading about Ryder and Suzanne in the last two books, I was looking forward to reading their story.  Suzanne has been entertaining with her snark and wit so I was looking forward to the brave front she was going to portray in her happily-ever-after.  Ryder has always been the nice guy but he does have a sexy streak in playing the field at times.  Put these two together and I was looking for some fun and smexy action! Unfortunately, their book was not as entertaining and as romantic as the first two books.  Don't get me wrong!  There was sexy time and there was humor, but their romance just didn't click for me as the previous books have.
I think my main problem with this book is the character of Suzanne.  Yes I love her smart mouth and the funny lines she comes up with, but I was clearly on Ryder's side of the fence in the romance.  This woman does not know how to talk and work things out.  She would rather run than talk about anything. She walked out on her marriage of two years instead of just talking to Ryder.  They clearly still love each other and I give kudos to Ryder for attempting to try and work things out.  He may not have been romantic in some of his actions, but you could tell he was serious and trying the best way he could.  Whenever he did try to do something nice for Suzanne, she would twist it all around and make him look like a bad guy.  I just couldn't bring myself to enjoy her character in the romance department.  When it came to the fun dialogue though, Suzanne and Ryder are pros at getting a chuckle out of the reader.
While this wasn't my favorite book in the series, it still had its moments of enjoyment.  What I love the most is how the author includes previous characters and weaves them into the current story.  Usually in a series, previous characters are forgotten and the plot moves on.  With the Fast Track series, they are such a big family of friends that they are included in the plot and remembered through out the story. I am anxious to start reading the next book and can't wait to see what the author has in store for the still-eligible bachelors of the race track!
Suzanne got two feet into her kitchen then couldn't hold back.  She whirled and smacked the envelope and stack of papers against his chest.  "This says we're still married!"
Ryder's eyebrows shot up.  "No shit?  Does that mean we can have guilt-free sex then?"
Oh, yeah.  She was going to kill him.
–Ryder and Suzanne, page 13
She gave him the look, the one that made his nuts want to withdraw back into his body.
–Ryder, page 27
"You have sixty seconds to get your butt in this car or I'm hitting the gas, and I don't give a shit what I run over on you.  Your pretty dick is going to lose its place on the penis pageant after it's had an SUV roll over it."
–Suzanne to Ryder, page 92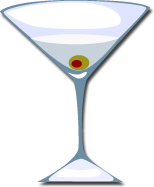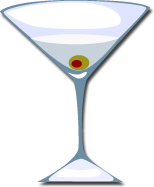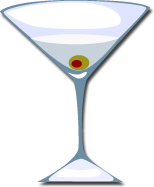 Okay book, but it left me wanting more!