How To Marry A Millionaire Vampire
Series: Love At Stake #1
Author: Kerrelyn Sparks
Genre: Paranormal Romance
Source: Personal Purchase
ISBN: 9780060751968
SUMMARY
(From Goodreads)
Nobody said love was perfect…

Roman Draganesti is charming, handsome, rich…he's also a vampire. But this vampire just lost one of his fangs sinking his teeth into something he shouldn't have. Now he has one night to find a dentist before his natural healing abilities close the wound, leaving him a lop-sided eater for all eternity.

Things aren't going well for Shanna Whelan, either. After witnessing a gruesome murder, she's next on the mob's hit list. And her career as a dentist appears to be on a downward spiral, because she's afraid of blood. When Roman rescues her from an assassination attempt, she wonders if she's found the one man who can keep her alive. Though the attraction between them is immediate and hot, can Shanna conquer her fear of blood to fix Roman's fang? And if she does, what will prevent Roman from using his fangs on her?
I admit, I must be the last person in the world to read this series.  After seeing everyone rave about them, and even hosting the author on my blog, I decided to dive into the Love At Stake series by author Kerrelyn Sparks.
The first half of this book I thought was rather cliched.  While I found it funny at times, other times I found myself rolling my eyes at some of the story.  Not only was the dialogue cheesy, but so was the plot.  Then after I got past the first half of the story, it really started to pick up and really grab my interest.  I did like the authors writing style though and the side characters were ones I can't wait to read about — especially those kilt wearing/sexy talking Highlanders!
While I am not completely sold on the series yet, this is definitely one that I am going to continue reading.  I am interested to know how the Vampire "Civil War" is going to play out now that there has been a dramatic change in hierarchy. With the fall of one and the partnership of another, you can't help but wonder what side is going to win.  I also like the side story of the Stake-Out Division of the CIA and the impact they will have for future stories.
For an old time paranormal romance mood, this one fits the bill on the quirky side.  Not one to take seriously, but one that will definitely leave you smiling.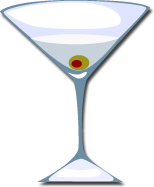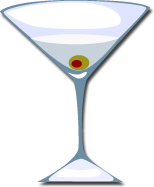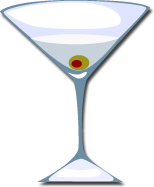 Okay book, but it left me wanting more!