Hunger Untamed
Series: Feral Warriors #5
Author: Pamela Palmer
Source: Personal Purchase
Publisher: AVON
Genre: Adult Paranormal Romance
ISBN: 9780061794711
SUMMARY
(From Amazon)


They are called Feral Warriors—an elite band of immortals who can change shape at will. Sworn to rid the world of evil, consumed by sorcery and seduction, their wild natures are primed for release . . .

For a thousand years she has haunted him—Ariana, Queen of the linas, a beauty of mist and light. His love, his life mate . . . Kougar believed her lost to him forever, until the truth of her stunning betrayal left him bitter and hungry for revenge. Now she alone holds the power to save two trapped and desperate Feral Warriors.

Ariana, caught in a deadly battle of her own, is neither the soulless creature Kougar believes her to be nor the savior he seeks.

And when darkness threatens to annihilate both races, the greatest danger of all becomes the glorious love Kougar and Ariana once shared. A love that must never rise again. A love that has never died.
The first four books in this series blew me away! This one — not so much.  While I still enjoyed the wild ride the author took me on,  I think I just had a hard time because of the main characters.
Kougar and Ariana were mated in the past.  They thought being from different races wouldn't hurt their love for each other, but fate had other ideas.  After an attack on the Iliana race that Ariana is the Queen for, they are forced to go into hiding and break communication with Kougar.
Kougar thinks that his mate died long ago, but she didn't.  Years later when he discovers the truth, he promises to keep their secret and walks away from Ariana.  In the years that followed, hate and contempt has formed in Kougars cold heart and Ariana has tried to control the secrets and pain while protecting her race.  When other warriors are trapped in the spirit trap, Kougar goes on the hunt for Ariana since she is the only one who has access to it.  He has eleven days to convince her to help.  Unfortunately, if Ariana does as he asks, she risks the extinction of herself and her entire race for real this time.
Ariana was not a great character for me.  I just couldn't connect with her as I did the previous heroines in the other books.  I am not sure what made her unlikable to me but I know she wasn't up to par as the previous ones.  Kougar had his good moments and you can't mistake his dedication and loyalty to his race, but he wasn't as strong as I thought he would be.  He is powerful and sexy, but he is lacking a certain punch for me to believable.  I think it is because I felt the relationship was being forced for me.  I just couldn't get the two to connect in my mind.  There wasn't much chemistry in my minds eye, but there was much begging and pleading from Kougar and many no's from Ariana.
I still enjoyed the book and I am glad to have read it for the simple fact that previous plot lines played out.  What I love the most is how the author makes sure we don't forget the previous characters because they are essential to each story for progression.  The next book features Hawke who happens to be my favorite Warrior so far.  I have been waiting patiently — okay not so patiently — for his book and I am glad to be starting it next!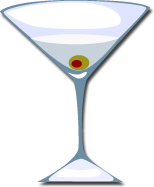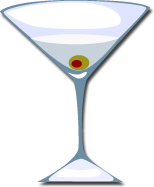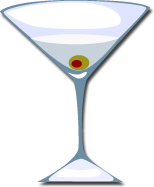 Okay book, but it left me wanting more!