I Own The Dawn
Series: The Night Stalkers #2
Author: M. L. Buchman
Publisher: Sourcebooks
Source: Publisher
Genre: Contemporary Romance
ISBN: 9781402258138
SUMMARY
(From Goodreads)
Name: Archibald Jeffrey Stevenson III
Rank: First Lieutenant, Dap Hawk Copilot 
Mission: Strategy and execution of special ops maneuvers

Name: Kee Smith
Rank: Sergeant, Night Stalker Gunner and Sharpshooter
Mission: Whatever it takes to get the job done

You Wouldn't Think It Could Get Worse, Until It Does…

When a special mission slowly unravels, it is up to Kee and Archie to get their team out of an impossible situation with international implications. With her weaponry knowledge and his strategic thinking, plus the explosive attraction that puts them into exact synchrony, together they might just have a fighting chance.
I Own The Dawn is the second book in the Night Stalkers series by M.L. Buchman.  Even though it is the second book in the series, it can be read as a stand alone novel.
This book wasn't as great as the first book in the series.  While the author kept with her usual theme of writing, I found myself disliking the characters.  Kee is a character that you have to read more of before you actually start enjoying her character. Archie was more of a passive hero than I am used to.  He just didn't fit the bill of an Alpha hero in my mind.  They both have some issues that need to addressed before they can improve in personality and relationships.
I will warn the reader of this romance that if you are not familiar with much of the military lingo, you will be wondering about some of it.  I am not a big fan of all the military speak — since I am not around it — so it did become repetitive and frustrating for a majority of the book.
While this wasn't a favorite book of mine,  I will still give the book points for being thorough and written at a good pace. Again, just be aware that this is a military themed romance with it being prominent in the story.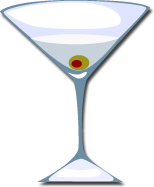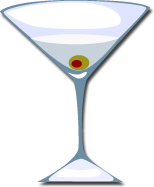 If the library doesn't have it, don't worry about reading it!
*I received this book free of charge in exchange for an honest review*