Immortal Danger
Night Watch #0.5
Author: Cynthia Eden
Source: Personal Purchase
Genre: Adult Paranormal
Publisher: Brava;
  Original edition (March 31, 2009)
ISBN-13: 978-0758226068
SUMMARY:
Being Bullet Proof Sucks—Literally
Once, Maya Black was a kick-ass cop patrolling the streets of L.A. She still keeps the city safe, but nowadays her bad guys of choice include demons, werewolves, and assorted nocturnal scum. Something Maya knows a thing or two about. She's a vampire—and not thrilled about it. Payback meet bitch.


Adam Brody hopes Maya is as dangerous as they say she is. He needs her to help rescue his niece Cammie from a ruthless band of vamps, and he's willing to pay—in blood. Trusting her is another matter. Adam has never met a vampire who doesn't lie. Then again, he's never met anyone like Maya, who fills him with a desperate need that ignites into explosive, no-holds-barred encounters…
MY THOUGHTS:
How to write this review is the question.  I have heard so many wonderful things about author Cynthia Eden so I purchased this series awhile back.  I heard the books were amazing and had kick ass hero's.  So naturally my ears perked up, my finger started clicking on the 'buy now' option and I was the new owner of a new to me series.  I finally got to start reading the paranormal world that Ms. Eden created and couldn't wait to meet the characters.
This book fell into the category of love/hate.  I loved the alpha hero of Adam Brody.  He was sex on a stick and had the heat to keep the pages on fire.  I hated the character of Maya Black though.  Yes she was a tough as nails heroine, but there was just something about her that I didn't like.  Maybe it was the fact that she thought she could handle anything and didn't want to really be on equal footing with Adam.  I felt that she  thought she was better than him and it just rubbed me the wrong way.  I did however, love the way the author created the paranormal characters.  They were your typical vampires, shifters, dragons, and other creatures of the night.  They were bad — with some having just enough good in them to make them the better guys — and some could even put fear into the reader with ruthlessness.
There was plenty of action that balanced well with the sexy time as well.  It wasn't overdone in the romance, the action flowed at a great pace, and the characters were well described and not overly narrative. The author has a wonderful knack for her writing and it shows just how well she can write within the pages of the story.
While it is not a favorite book of mine,  I am curious to read more in this series.  I want to read more about the Others and the world they live in within the authors mind.  A new series for me to keep an eye on and to hopefully become a new series I can claim as a favorite.
MY RATING: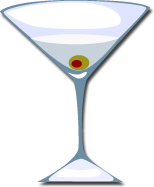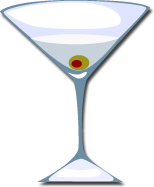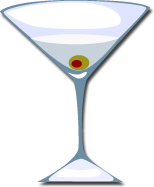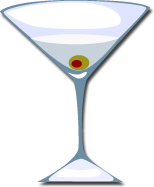 Very Good! I would recommend this book!