Into the Crossfire
Protectors #1
Author: Lisa Marie Rice
Source: Publisher
Genre: Adult Erotic Romance
Publisher: Avon; Reprint edition
 (November 29, 2011)
ISBN-13: 978-0062085795
SUMMARY:
Sam Reston's world is dangerous, uncertain, violent . . . with no room in it for the helpless and weak. Then the most beautiful woman in the world moves next door to him . . .


Nicole Pearce's life is complicated enough. The last thing she needs is to get involved with a secretive, hard-bodied, hard-headed neighbor. Yet Sam leaves her breathless–her body tingling with desire–and it takes every ounce of her fabled control to resist offering herself to him, no strings attached. What she doesn't know is that Sam Reston is on an undercover assignment . . . and she's about to step into the crossfire.


Never has Sam ached for a woman so badly. Now Nicole's in grave danger and he will become her shield. Because a terrorist plot hatched half a world away is heading to their doorstep–and it can be derailed by only one man and one woman.
MY THOUGHTS:
When I first received this book for review, I should have trusted my instincts.  They were telling me that I never have had a great reading experience with novels by Lisa Marie Rice.  They are usually over the top or lacking chemistry between the two main characters.  While the author does enjoy spicing up the romance and involving action as well, the combustion of sensual attractiveness is never present for me when I read the books.
Into the Crossfire could have been a hit, but it lacked some things to make it great along with an overabundance of narrating that became annoying to this reader.  The first couple of chapters are full of narrative and not enough dialogue to balance it out.  It quickly became boring to me as a reader and I had to force myself to keep going with the story.
The character of Sam was borderline for me.  At times he could be sexy as hell, but other times he would step out of character and not quite fit the bill of ex Navy Seal.  The character of Nicole was not great in my opinion. She was stuck up, indecisive, and at times a risk to them both.  Which also brings me to the plot of the story.  There was one right?  I am still disappointed in the plot because there wasn't much for the reader to go on with it.  We would get small glimpses at it and some information, but then the book would shift focus again.
Overall another book by this author that just didn't cut it for me.  If you are a hardcore fan of this authors writing though, then you might want to pick it up just so you can read the new series that she is featuring.
MY RATING: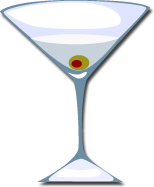 I did not like this book at all!
* I received this book free of charge in exchange for an honest review *