Isle of Night
The Watchers #1
Author: Veronica Wolff
Source: Publisher
Genre: Young Adult Paranormal
Publisher: NAL Trade
  (September 6, 2011)
ISBN-13: 978-0451234629
SUMMARY:
Is life offering fewer and fewer options? Then join the dead.


When Annelise meets dark and seductive Ronan, he promises her a new life-if she has the courage to chance the unknown. Now, she's whisked away to a mysterious island and pitted against other female recruits to become a Watcher-girls who are partnered with vampires and assist them in their missions. To survive and become a Watcher, Annelise has to beat out every other girl, but she's determined to do so, because to fail doesn't mean dishonor-it means death.
MY THOUGHTS:
Loved the cover.  Loved the plot concept.  Didn't like the book too much.  That about sums up my experience of Isle of Night.  I have seen people compare it to The Hunger Games and Vampire Academy mixed together into one book, but this one didn't have near as much impact as the previously mentioned books had.
Yes, Annelise must learn to survive and fight for her life to become a Watcher on the small secluded island.  Yes, she is surrounded by male vampires and other girls who are out to make sure she doesn't survive.  That is about where the similarities end.  Ronan was mysterious and had some sexual appeal to him, but we never really got to see that much of him.  When we did it was more as an instructor and less of a possible romantic interest for Annelise.  I am still not sure about why the male vampires need Watchers and why Watchers are only women.  There are no women vampires either which was never really explained.
The author left too many things unanswered for the plot to fully take shape.  I feel this book was a mediocre book when a first novel in a series should set certain things in motion.  Instead I am left wondering who Annelise is suppose to be falling for in the love department, where the vampires are taking the weaker girls, and why they really need to be training to be a Watcher in the first place.  I really had to struggle to continue for the first half of this book.  The last half of the book does have a bit more action but it wasn't enough to carry the book.
Is it something I would read again? Probably not.  Would I continue with the series? Yes just so I can see if things are resolved and to see if the author is going to explore more options in the next book.
MY RATING: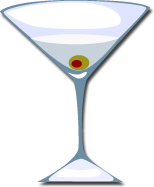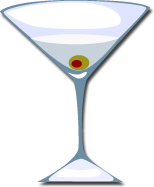 If the library doesn't have it, don't worry about reading it!
* I received this book free of charge in exchange for an honest review *