KISS AND TELL
Bloodmates Book #1
Author: Sandy Lynn
Source: Personal Purchase
Genre: Adult Erotica/Paranormal
Publisher: Samhain Publishing
 (January 1, 2008)
ISBN-13: 978-1599986296
SUMMARY:
Boxers or briefs? Willow is having a bad day. To get her sister to stop harassing her, she agrees to play a silly game-but only once. When a muscular hunk walks past her, Willow's mouth waters and she knows she's found the perfect man to ask her embarrassing question. Seth is shocked when a beautiful woman sits on his lap. He's amused when she begins asking him questions. But he's aroused when she kisses him. Taking her back to his home, he sinks his teeth into her-and is addicted. Imagine his surprise when he finds out she holds his life in the palm of her hands. What's a vampire to do when the woman he needs for his survival runs screaming from him?


Warning, this title contains the following: explicit sex and graphic language.
MY THOUGHTS:
Want a little paranormal with your sexy romance?  Kiss and Tell is a very sexy book with a vampire to boot.  Hot does not even cover it when describing the book or the character of Seth.  If I were to see a Seth in a bar, I would jump into the game the women are playing at their table with no hesitation.
When Willow chooses Seth as her target in the bar for a round of Kiss and Tell,  she doesn't expect to be so attracted and turned on so quickly by him.  Within hours they are steaming up the sheets and falling into a paranormal romance.  Willow has no idea that Seth is a vampire, and Seth finds it difficult to break the news to her.  Instead he decides to hold off on telling her and just enjoy the moment.  Problem is, Seth becomes addicted to the small taste of her blood and starts to realize that her blood is the only thing that he can survive on.
I admit, the romance between the two characters was rushed and at times they were naive.  Even admitting that, I still found myself swept up in the writing and the story.  I was willing to look past the instant romance just so I could have the gratification of the slutty sexy scenes.  I am a hussy at heart and the sex was oh so good.
If you don't mind a quick fix of instant romance and like a little paranormal inserted into the plot, then Kiss and Tell will definitely quench your thirst.  A new series for me to be sucked into and keep me up late dreaming of sexy vampires.
MY RATING: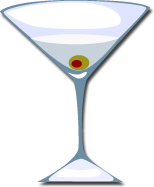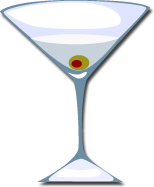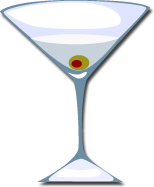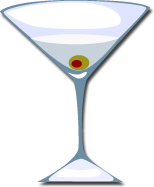 Very Good! I would recommend this book!