Laid Bare
Series: The Brown Siblings #1
Author: Lauren Dane
Genre: Erotic Romance
Source: Personal Purchase
ISBN: 9780425229712
SUMMARY
(From Goodreads)
Unexpected Desire…

It's been ten years since clean-cut, sexy-as-hell police officer Todd Keenan had a white-hot fling with Erin Brown, the provocative, wild rocker chick next door. Their power exchange in the bedroom got under his skin. But love wasn't in the cards just yet…

Now, life has thrown the pair back together. But picking up where they left off is tough, in light of a painful event from Erin's past. As Todd struggles to earn her trust, their relationship takes an unexpected and exciting turn when Todd's best friend, Ben, ends up in their bed–and all three are quite satisfied in this relationship without a name. As the passion they share transforms Erin, will it be enough to help her face the evil she thought she had left behind?
I am really hesitant in writing this review since so many are fans of this series.  I wanted to be blown away by it since the reviews I have read have been favorable.  Unfortunately, my feelings fell in the middle for this one.
The beginning felt really rushed to me.  I understand the author need to set up the relationship between Todd and Erin, but it ended up feeling forced and at times unbelievable.  I had hoped after the prologue it would even out and become better.  I love how the two of them reconnected.  I loved the D/s aspect of the relationship.  I even loved the other characters in the book as well.  Ben was even a good character even if I felt he got the short end of the stick in the relationship.  What bugged me about it was the way the relationships were handled and the back story of their lives while separated.
Erin's back story I can believe.  Anyone who loses a child and suffered what she did would have a different outlook on life and love.  Todd's on the other hand felt like just a quick excuse to get him back to Erin.  He got married after running away from Erin 10 years before because he thought his kink was wrong.  He grew up thinking his curious fetishes were not normal.  So he takes a pretty trophy like wife, tries the marriage thing for bit, then almost dies in the line of duty which also leads into a divorce.  After the divorce is over he moves back to his home town for a new job.  It seemed pretty extreme for me, but I went with it.
The relationship between Todd and Erin was just okay.  Then the author throws in Ben as another character in play for this relationship.  He is not an affair for them, but an addition in the bedroom and in their lives.  Ben is a long time friend of Todd's so I guess the reader is suppose to just take it as it is.  Unfortunately, I didn't feel any real spark between the three.
There is plenty of sex in this book to appease the naughtiest of readers with kink thrown in on certain scenes, but the plot and characters just left me feeling okay.  I wasn't blown away as I wanted to be, but I still think I will keep going in the series.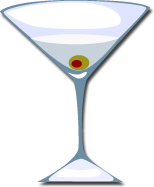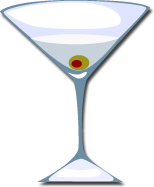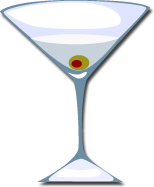 Okay book, but it left me wanting more!