Life's That Way
A Memoir
Author: Jim Beaver
Source: Library Loan
Genre: Memoir
ISBN: 9780399155642
SUMMARY
(From Goodreads)
A special book about the end of one life and the beginning of another.

Life's That Way is a modern-day Book of Job. In August 2003, Jim Beaver, a character actor whom many know from the popular HBO series Deadwood, and his wife Cecily learned what they thought was the worst news possible- their daughter Maddie was autistic. Then six weeks later the roof fell in-Cecily was diagnosed with stage-four lung cancer.

Jim immediately began writing a nightly e-mail as a way to keep more than one hundred family and friends up to date about Cecily's condition. Soon four thousand people a day, from all around the world, were receiving them. Initially a cathartic exercise for Jim, the prose turned into an unforgettable journey for his readers.

Cecily died four months after being diagnosed, but Jim continued the e-mails for a year after her diagnosis, revealing how he and Maddie coped with Cecily's death and how they managed to move forward. Life's That Way is a compilation of those nightly e-mails. Jim's experience is universal for anybody who has lost a loved one. But Life's That Way is not solely about loss. It is an immediate, day-by-day account of living through a nightmare but also of discovering the joy of a child, of being on the receiving end of unthinkable kindness, and of learning to navigate life anew. As Jim says, these are hard-won blessings. But then again, life's that way
As most of you know, I am not a big fan of memoirs or biography.  I usually pass on them because I have enough going on in my life that I don't need to read about someone else's.  When I saw this book on a search for books about autism, I looked over the summary and realized it deals with much more than just a child with a disability.  This is a story of strength, hope, death and most important — love.  Then I looked further and realized the author was an actor on one of my favorite shows.  I immediately checked it out from the library and started this painful journey with an amazing and gifted actor.
After a hard time conceiving a child, Jim and Cecily finally welcome a daughter and name her Maddie.  While Maddie is young, they learn that she has autism. Six weeks later Cecily — who is not a smoker — is diagnosed with stage four lung cancer.  After making many calls to family and friends, Jim sits down at his computer and decides to email everyone daily updates on Cecily and Maddie.
Jim describes this as the roof falling in.  With the heartfelt and heart wrenching details that Jim gives us, I can understand how he felt this way.  While reading about his journey though, you see him handle it with dignity and with great strength.  He slowly rebuilds that roof one piece at a time after the death of his wife. She may have lost her battle with cancer, but she has left him with a piece of her that shines in the eyes of their child.
I will warn readers though,  have the tissues handy.  One box of tissues later, I hugged my daughter — who has autism as well –and didn't want to let her go even with her pushing me away.  Life is short, but there are also lights to keep us warm when things become cold and empty.
This is one memoir that I am glad I picked up and one that will stay in my thoughts for a long time to come.
MY RATING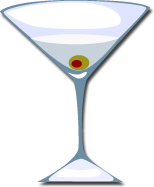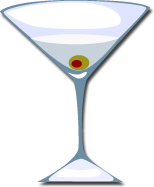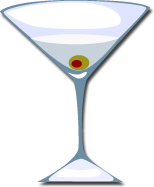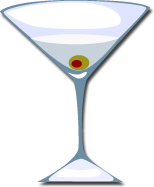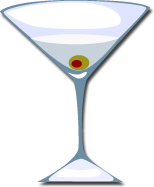 Outstanding book that will stay on my bookshelf for rereading!