Lola and the Boy Next Door
Author: Stephanie Perkins
Genre: Young Adult
Source: Personal Purchase
ISBN: 9780525423287
SUMMARY
(From Goodreads)
Budding designer Lola Nolan doesn't believe in fashion . . . she believes in costume. The more expressive the outfit — more sparkly, more fun, more wild — the better. But even though Lola's style is outrageous, she's a devoted daughter and friend with some big plans for the future. And everything is pretty perfect (right down to her hot rocker boyfriend) until the dreaded Bell twins, Calliope and Cricket, return to the neighborhood.


When Cricket — a gifted inventor — steps out from his twin sister's shadow and back into Lola's life, she must finally reconcile a lifetime of feelings for the boy next door.
Lola and the Boy Next Door had big shoes to fill in my opinion.  After reading Anna and the French Kiss, I was in love with this author and her writing.  It surpassed my expectations in so many ways.  So when Lola and the Boy Next Door was released, I was hesitant in reading it.  I picked it up and put it back.  I eyed it from across the room.  I did not want to be disappointed and have it fall in the trap where second books fall.  I wanted it to be great like Anna.  Finally I caved and started reading it.
I was right though.  Lola fell flat and it fell hard.  I will say that the writing was there and the author can write some amazing scenes.  You could read a paragraph and know it was written by Stephanie Perkins.  I think one of the main reasons I didn't enjoy this book so much was because of the main characters.  Lola was a spoiled girl that is being raised by two Dads.  I have nothing against gay parents raising a child.  Yet when two parents — no matter the genre — think it is okay for a teenager who is approaching adulthood dress like it is Halloween everyday makes me rethink their ability to be a parent.  Seriously?  They think it is okay to send their daughter to school in a sheet with a Cleopatra wig and eyeliner?  Lola was also spoiled and bratty.  I couldn't connect with her on any level.
Then we have Cricket.  Oh Ms. Perkins.  Why? Why name a guy Cricket?  Seriously?  Then you step off the ledge and dress him like a dork?  Skinny short pants? Plus we have a plot of them growing to like each other when they were younger and the reason they separate is just laughable. I just couldn't see the reason being enough to cause Lola to act the way she does whenever his name is brought up.
There were just so many cliches in this book that it made it unbelievable and worthy of eye rolling every other page.  I know this author can write.  Anna and the French Kiss is proof of it.  I wish the author would take a step back before her next novel and go back to her roots in writing.  I desperately hope her next novel can reclaim her work to that spot in my heart that Anna is filling.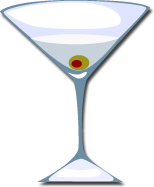 I did not like this book at all!