Magic Slays
Kate Daniels #5
Author: Ilona Andrews
Source: Personal Purchase
Genre: Adult Urban Fantasy
Publisher: Ace (May 31, 2011)
ISBN-13: 978-0441020423
SUMMARY:
Plagued by a war between magic and technology, Atlanta has never been so deadly. Good thing Kate Daniels is on the job. 


Kate Daniels may have quit the Order of Merciful Aid, but she's still knee-deep in paranormal problems. Or she would be if she could get someone to hire her. Starting her own business has been more challenging than she thought it would be—now that the Order is disparaging her good name, and many potential clients are afraid of getting on the bad side of the Beast Lord, who just happens to be Kate's mate. 


So when Atlanta's premier Master of the Dead calls to ask for help with a vampire on the loose, Kate leaps at the chance of some paying work. Turns out this is not an isolated incident, and Kate needs to get to the bottom of it—fast, or the city and everyone dear to her might pay the ultimate price . . .
MY THOUGHTS:
After being blown away by the first four books in this series, I was anxious for my purchase of Magic Slays to arrive so I could step back into the urban fantasy world created by author Ilona Andrews.  I needed more of Curran and Kate along with the other characters involved in the Kate Daniels series.
I had heard so many great reviews on this book that I think I set my expectations a little too high.  For me this book didn't wow me as much as the others.  Yes, the relationship between Curran and Kate has matured and has become one of those super couples I love to read about, but for me this book was more of a filler and fluff book.  It did have a bunch of action and some great scenes that leaves the reader blown away, but it also has spots in the book that became repetitive and not necessarily needed to keep the story moving.  I also felt the ending was a little too abrupt and easy.  It felt like the author(s) gave up for the last few chapters of the book and just wanted to hurry and finish it to get it out to the readers.
With that being said above, I still enjoyed the book.  Anyone who has invested in the journey that Kate has been on will love the dialogue, plot and sexy scenes between Kate and Curran.  I was also disappointed in the small amount of page time that Curran had.  If the two were going to be a mated couple, you would think we would get to see them work together a little bit more than what was offered.  Again, the writing was great and the witty writing that the author(s) come up with left me laughing out loud several times.  It is one of the main reasons I love this series.  I can't wait to see what comes next for Kate and Curran!
MY FAVORITE QUOTES:
"Andrea raised her hand. "This is the hand that slapped Aunt B."
"Maybe you should have it gold-plated."
"Here, you can touch it, since you're my best friend."
–Kate and Andrea
"Yes I can," Curran snarled. "Listen: this is me telling you what you will not do."
I raised the cookbook and tapped him on the nose. Bad cat.
–Kate and Curran
"Say 'pop.'"
"Pop?"
"That was the sound of me pulling your head out of your ass."
–Kate and Ascanio
MY RATING: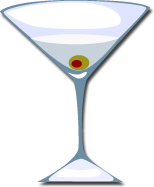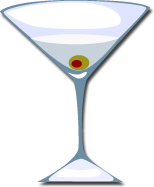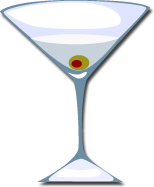 Okay book, but it left me wanting more!