Masque of the Red Death
Series: Masque of the Red Death #1
Author: Bethany Griffin
Genre: Young Adult Steampunk/Dystopia
Source: Amazon Vine
ISBN: 9780062107794
SUMMARY
(From Goodreads)


Everything is in ruins.


A devastating plague has decimated the population. And those who are left live in fear of catching it as the city crumbles to pieces around them.


So what does Araby Worth have to live for?


Nights in the Debauchery Club, beautiful dresses, glittery make-up . . . and tantalizing ways to forget it all.


But in the depths of the club—in the depths of her own despair—Araby will find more than oblivion. She will find Will, the terribly handsome proprietor of the club. And Elliott, the wickedly smart aristocrat. Neither boy is what he seems. Both have secrets. Everyone does.


And Araby may find something not just to live for, but to fight for—no matter what it costs her.
When I was typing up the top portion of my review layout,  I had a hard time figuring out how to classify this book.  Young Adult? Yes. Dystopia? Yes. Steampunk? Yes.  So I just put it all together and made my own classification.  What grabbed my attention the most about this book before reading was the cover.  Oh my goodness!  It is gorgeous, dirty, gritty and mysterious all rolled into one picture.  It truly is a picture of many words.  Then I read the summary and thought I would give it a try.
I am having a hard time writing this review though.  I just finished it and frankly, I wasn't a big fan of this book.  I have read so many reviews on this book and every other one is full of praise.  I must be blinded though by the cover, because I just can't hold it in the same glorious light as others.  I don't know if it is because I am still a little confused on how to actually place this book in a certain realm in the young adult genre, or if maybe my reading tastes should stay away from anything with Steampunk involved.  I just couldn't bring myself to enjoy the world that was created.
On the other hand,  I did like a few of the characters.  There is nothing specific that made me like them, I just felt a connection with them which just shows the reader that the author can flesh out a character pretty well.  Beyond the characterization though, the story moved at a slow pace and drawn out in one too many places.  There was even times I wondered how much longer a certain scene was going to go for.
This is a darker themed book.  As others have mentioned, it has a certain Poe-like feel to it.  Yes, it does seem to have that feel to me as well.  Dirty. Angst. Death. Danger and tragedy.  All the makings for a dark and stormy night read.  While this isn't one of my favorite books this week or even this month, I will still give the second book a try for the simple fact of the ending of the first book.
MY RATING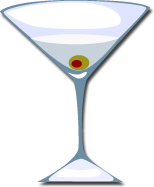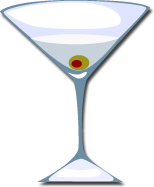 If the library doesn't have it, don't worry about reading it!
* I received this book free of charge in exchange for an honest review *