Motorcycle Man
Series: Dream Man #4
Author: Kristen Ashley
Genre: Contemporary Romance
ISBN: B0085CIEHG
(E-Book Edition)
SUMMARY
(From Goodreads)
Stuck in a colorless world, Tyra Masters decides to chuck her old life and starts searching for something. She doesn't know what it is until she meets her dream man. The goateed, tattooed, muscled, gravelly voiced motorcycle man who plies her with tequila and gives her the best sex of her life. But she knows it isn't the tequila and sex talking. He's it. He's who she's been daydreaming about since she could remember.

Until he makes it clear she isn't who he's looking for.

Tyra slinks away from his bed, humiliated. The problem is, he's her new boss. She just may or may not have forgotten to tell him that part.

Kane "Tack" Allen has a rule. He doesn't employ someone he's slept with. And he lets Tyra know that in his motorcycle man way. Tyra fights for her job and wins it using sass and a technicality. Tack challenges her that if she hits his bed one more time, she loses her job.

Tyra is determined to keep her job and keep away from Tack. But she makes a big mistake. During their head-to-heads, she lets it all hang out and shows Tack she is who he's looking for. And Tack has had a good woman slip through his fingers, he's not about to let that happen again.

Although Tack colors Tyra's world with a vibrancy that's blinding, being with him means she has to live in his Motorcycle Club world. Full on, no holds barred. And since Tack's world, not to mention Tack, is a little scary, Tyra isn't so sure.

It's Tack's job to convince her.
Mandi, you are an evil woman!  When Mandi from Smexybooks gifted me with a copy of this book to read, I was a little hesitant in reading it.  I read Knight awhile back — even though I was told not to start with it — so I wasn't sure what to expect with Motorcycle Man.  She told me that I would really enjoy this one, so I caved and read it over the weekend.  I am still trying to figure out if Mandi is evil or genius.
First, I want to point out that Tack is not a nice man.  Oh no.  He is an arrogant, rough, and sexy alphahole as I was told and quickly found out.  He is to the point of where you want to grab his jewels, rip them off, shove them down his throat and then suck them back out with your mouth.  Oh yeah.  You will hate him, but fall for him at the same time.  He is possessive, outspoken when it comes to what he wants, and he will not settle for less.  He will own you body, heart and soul before you are finished reading this book.
Tyra took a little of warming up before I truly enjoyed her character.  I think the best scene with Tyra was when she went after a man who dared messed with Tack's teenage daughter.  I cheered and was disappointed when Tack told her to stop.  I wanted to read more and wanted her to beat the crap out of that man even more.
I think the only thing that I didn't really like about this book was the Russian Mob part of the plot.  I understand that is a big part of the story, but I just couldn't process it as a believable one.  Even though I felt that way, I didn't stop reading it.  Nope.  Kristen Ashley is crack for readers.  I will bow down to Mandi and her reviewers for that being spot on.  I am not too proud to admit that they were right and I was wrong. I was never a motorcycle club type of girl before, but I am starting to see the appeal to those rough and rowdy men!
MY FAVORITE QUOTE
"Got it all scheduled," he noted.
"Yes," I returned.
"What's a huge-ass wedding?"
"Don't ask that," I advised. "Just show up."
His grin turned wicked and I liked it. That was, I liked it until he enquired, "You askin' me to marry you, Red?"
I wasn't even sipping coffee and, still, I chocked. Then I pushed out, "What?"
"I accept."
I shook my head and kept shaking it when I requested clarification, "Let me get this straight. Did you just accept my non-marriage offer?"
"Non-marriage?"
"I didn't ask!" My voice was rising.
"So you just wanna shack up?" he asked but didn't wait on my answer. "I'm good with that too."
Gah!
"I'm getting my huge-ass wedding," I declared.
"So you are askin' me to marry you," he noted.
Gah! Gah! Gah!!
Sharp as a tack.
Someone kill me."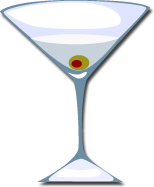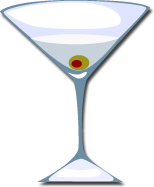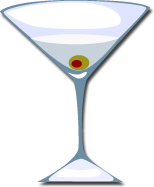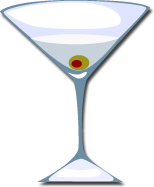 Very Good! I would recommend this book!