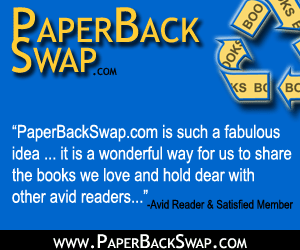 I joined PBS a while back and I have gotten so many books from this site. It is easy to start, and very addictive!!
You list 10 books that you are willing to part with,(this is a hard one for me!(LOL), and then start wishing for books! When a book becomes available, you get an email. If you want it then you just accept it. When people want books off your giveaway list, you just pay the shipping to send it to them. It is like a giant yard sale of books. As of today, I have saved $1,075.50 through this site. Yes, it gives you a savings amount on the site! Basically, that is what I would have spent if I had bought these books at a store.
Just click on the picture above to get started!!
When you sign up, be sure to tell them that djsfoxylady sent you! Then we both get credits to spend!