Passion Unleashed
A Demonica Novel #3
Author: Larissa Ione
Source: Personal Purchase
Genre: Adult Paranormal Romance
Publisher: Forever
 (March 31, 2009)
ISBN-13: 978-0446401050
SUMMARY:
FORBIDDEN TEMPTATIONS 


Serena Kelley is an archaeologist and treasure hunter-and a woman with a secret. Since she was seven, she's been the keeper of a powerful charm that grants her health and immortality . . . as long as she stays a virgin. But Serena isn't all that innocent. And when a dangerously handsome stranger brings her to the brink of ecstasy, she wonders if she's finally met the one man she cannot resist. 


FATAL DESIRES 


Wraith is a Seminus demon with a death wish. But when an old enemy poisons him, he must find Serena and persuade her to give him the only known antidote in the universe-her charm. Yet, as she begins to surrender to his seductions and Wraith senses the cure is within his grasp, he realizes a horrible truth: He's falling for the woman whose life he must take in order to save his own.
MY THOUGHTS:
I have been waiting for Wraith's book since the beginning and I had a hard time not skipping to his book!  When a bad boy hero can get under your skin within the first few chapters of the first book in a series,  it is hard not to want to read about his story right away.  This was definitely worth the wait!
When Wraith becomes infected with a demon virus with no cure, he doesn't have much time to seek out the only option he has left.  He must find a charm that will protect him from the disease.  One problem he doesn't expect is finding it securely around the neck of an irresistible female who happens to be human as well.  Wraith has never craved human women for sexual pleasure or food.  Now that he has met Serena, he has fallen under her charm though.  He craves her and doesn't want anyone else to come near her.  As his feelings grow for Serena, he must decide to if he really wants to take the charm — and doom her to death — or if he will sacrifice himself for the love of a human female.
Up until this book, Wraith has always been the bad boy vamp/demon that you grow to love.  He is irresponsible, deadly at fighting, and all around bad as they get.  He instantly captures your interest and demands your attention when he appears on the pages.  I loved Wraith in this book because not only did we get his usual personality, but we also got to see a tender and protective side of him as well.  He has to fight his natural instincts and decide who is of greater importance — Serena or himself.  This book again takes your heart on an emotional roller coaster not knowing what exactly is going to happen.  The author likes to tug at your heart strings until the very last possible moment.  Again another great book in the Demonica Series that is quickly becoming one of my favorite series ever!
MY FAVORITE QUOTES:
"You're been out a few hours. E and I have been taking turns staying with you. Tayla's here. And Gem. Luc. Kynan. Reaver. Our other brother, but he's in chains. He's also a total dick. You'll like him."
—(Shade telling Wraith)
"No. It was because it was the first time I made love to anyone. You can call me a liar or anything else, but do not doubt me on this. And I swear to you that you were the first, and you will be the last."
—Wraith
MY RATING: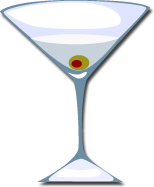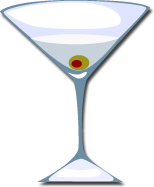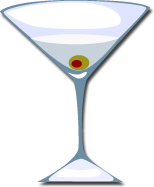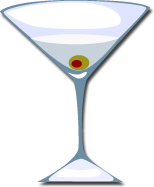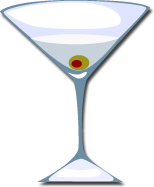 Outstanding book that will stay on my bookshelf for rereading!