Pleasure Unbound
A Demonica Novel #1
Author: Larissa Ione
Source: Personal Purchase
Genre: Adult Paranormal Romance
Publisher: Forever
 (June 20, 2008)
ISBN-13: 978-0446401036
SUMMARY:
In a place where ecstasy can cost you your life . . . 


She's a demon-slayer who hungers for sensual pleasure-but fears it will always be denied her. Until Tayla Mancuso lands in a hospital run by demons in disguise, and the head doctor, Eidolon, makes her body burn with unslakable desire. But to prove her ultimate loyalty to her peers, she must betray the surgeon who saved her life. 


Two lovers will dare to risk all.


Eidolon cannot resist this fiery, dangerous woman who fills him with both rage and passion. Not only is she his avowed enemy, but she could very well be the hunter who has been preying upon his people. Torn between his need for the truth and his quest to find his perfect mate before a horrific transformation claims him forever, Eidolon will dare the unthinkable-and let Tayla possess him, body and soul . . .
MY THOUGHTS:
Oh my gosh! What rock have I been under?  I have heard so many great reviews on this series but for some reason or another I kept putting it off.  Now I am smacking myself every single time I finish one of these books in the series and wondering why I haven't read them sooner!
I am in love with these Demons!  Not only are they sexy, smart, gifted and fighters, but did I mention how hot they are?!  When Tayla is first brought into the Demon Hospital where Eidolon works and owns, there initial exchange was funny, sexy and sucked me into the story right off the bat.  The relationship between the two was hot and tension filled with them being on the opposite sides of good and evil — or so you think.  When you realize that they are both wanting the same thing, whether from different species or not, they both have a lot of issues to work through to figure out their future.
I also enjoyed the side stories from the secondary characters.  Kynan and Gem are going to be fun to read about and I can't wait to see where that story is going to go.  I wasn't a big fan of Shade yet, but hopefully he will grow on me since he is Eidolons brother.  Then there is Wraith. Insert a dreamy swoon for this bad boy!  His history is going to be just as exciting to read about as this one was!
I loved the Demon lore and the abundance of characters that the author included.  They all have a reason for being in the story and made it even richer with excitement and suspense.  The Demon world is set up and ready to go for me to continue on in this world and I can't wait to see what is going to happen in future novels in the series. Who knew Demons could be so hot?!
MY FAVORITE QUOTES:
"So,uh, where am I, exactly ? And what do you plan on doing with me ?"
"You're at Underworld General Hospital. As you can probably guess, we specialize in nonhuman medical care. Our location is secret, so don't ask."
"UGH ? Your hospital is called 'ugh' ? Oh, that's precious."
–Tayla and Eidolon
"The pretty nurse had just injected her with something that totally rocked, and if she wanted to think about boinking a bronzed, tattooed, impossibly handsome doctor who was so far out of her league she need a telescope to see him, then screw it. Screw him. Over and over."
–Tayla
MY RATING: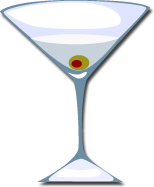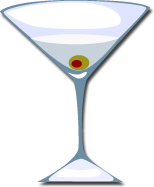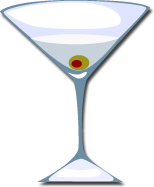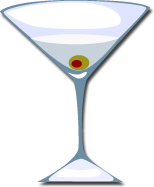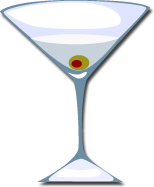 Outstanding book that will stay on my bookshelf for rereading!